The project consisted of choosing a relevant news story of today, and creating a conceptual, experimental book design. 
A news story from The HuffPost called "The Signs For The 2018 Women's March Prove The Movement Is Here To Stay" inspired this project. The idea of my book was to create an interactive piece as well. After I designed the book, I left it in a local coffee shop. I asked people to fill it in some of the phrases I removed from the article. I got so many creative answers. Next I decided to tie them together with a pink string, stitched the Time's Up title in the cover, and I also knitted my first pussyhat.
Books make the world better... 
This project explores the experimental printed book including concept, design, production techniques and the use of alternative materials. I was introduced to a variety of experimental book projects, and I participated in the creation of these types of books. Theories and methodologies of conventional, as well as unconventional, book designs were discussed as a foundation.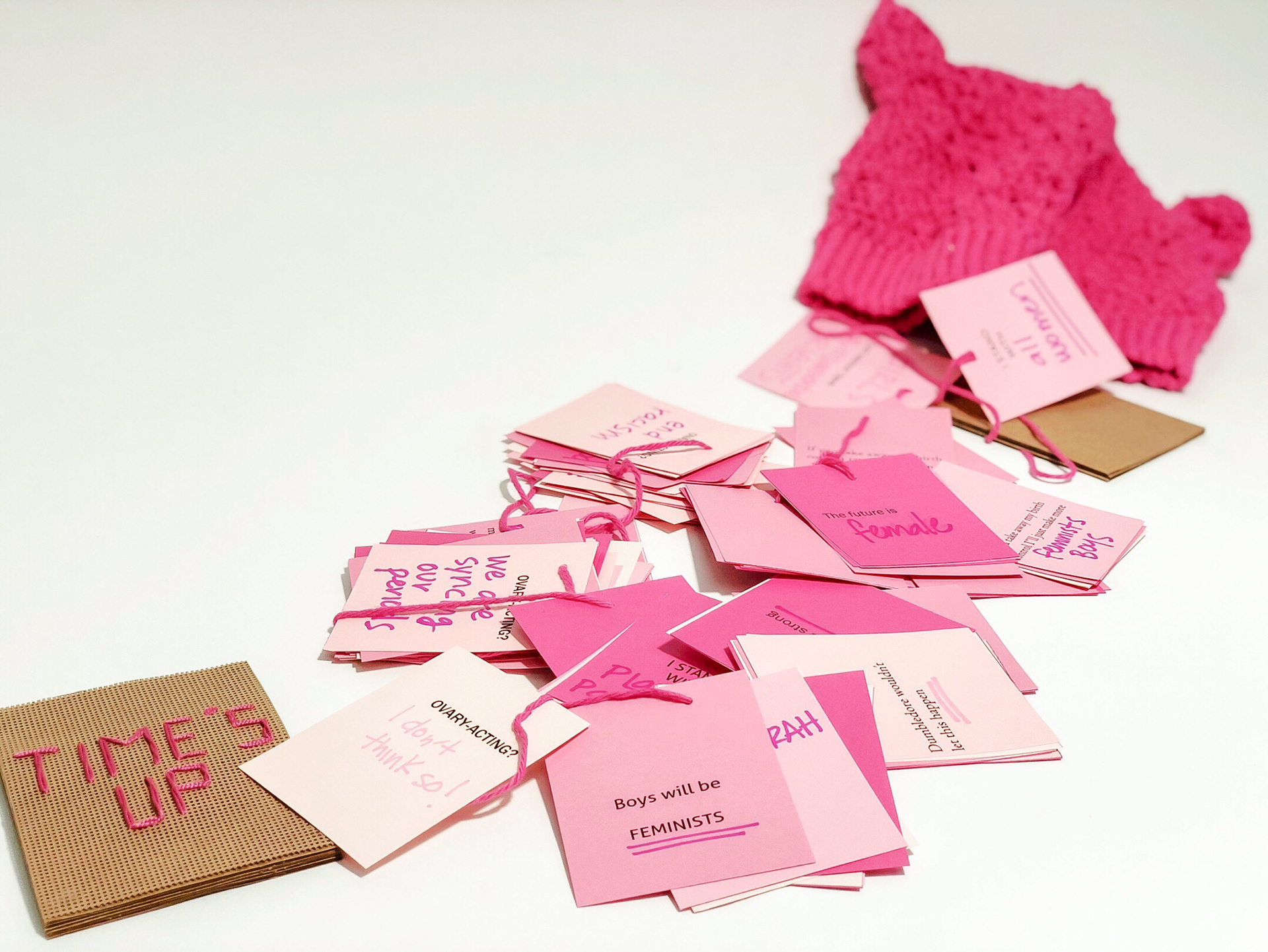 The Huffpost news article inspiring the project can be found here:
The Huffpost News Story
01/20/2018 01:30 pm ET Updated Jan 20, 2018
Signs For The 2018 Women's March Prove The Movement Is Here To Stay
The movement continues to bring out thousands of protesters.
By Sebastian Murdock​​​​​​​​​​​​​​
These are some of the phrases taken from the news article for the experimental book project.