Data tells a story. While many of us are accustomed to seeing art in a museum setting, here in Austin, it is a little different. So, why is that? My goal was to explore and visualize the geographic differences created by the Public Artworks funding in the city by comparing public art in West and East Austin, according to the AIPP City Program. 
Back in Spring 2018, I took a data visualization class. The project was called Big Data. I had to choose a specific set of data from the city of Austin open data portal. The goal of the project was to take this raw data and to uncover the story behind it. If you go to the city of Austin database, there are so many different kinds of data to choose from in their open portal database. I wanted to select a data set that represented my interests because I would work on it for a whole semester.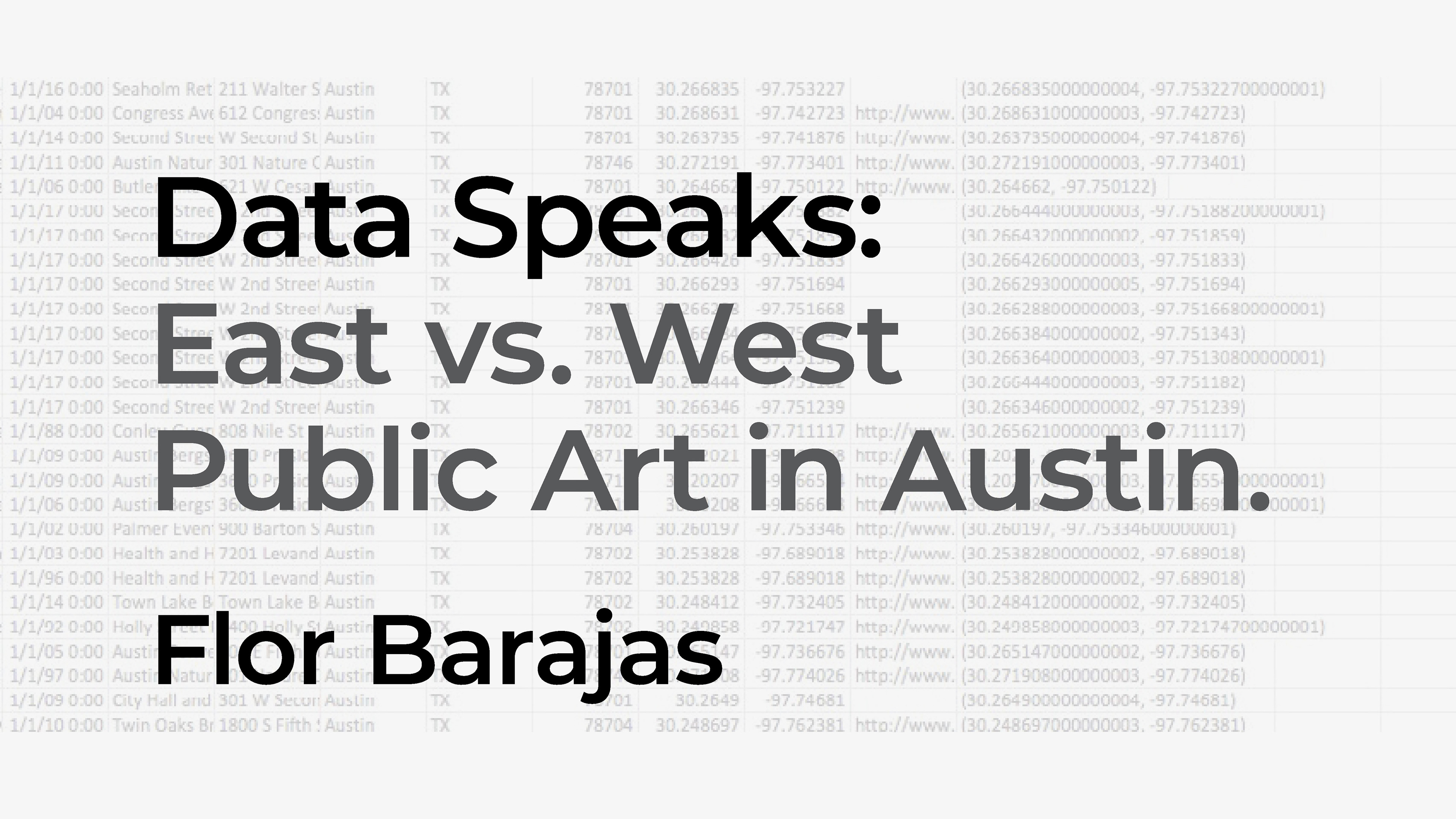 Back in 2017, I painted my first mural in San Marcos; it was for my apartment building, and they wanted it to represent the beautiful city of San Marcos. I had such a wonderful experience painting this mural, and I decided that for this project I wanted to look at the Public Art Collections database. Here is the output of my project, the raw data is visualized here: To represent the location and density of public artworks throughout the city of Austin.
When I first started this project, I had a simple goal of wanting to understand where the murals were located in Austin. Instead, what I uncovered was a much more rich and complex story about the impact of art in the community and the importance of public funding for protecting these valuable pieces of history. We can all make assumptions, but when it comes to data, speaks the truth despite what we expect to find.

​​​​​​​