The goal of this assignment was to create a new typeface presented through a logotype for an item at a grocery store. 
I chose Duvalín for this assignment because it was one of my favorite candies growing up in Mexico, and you can also find it here at the groceries stores in Texas. I also chose this product because I believed the logotype and the packaging needed improvement as well.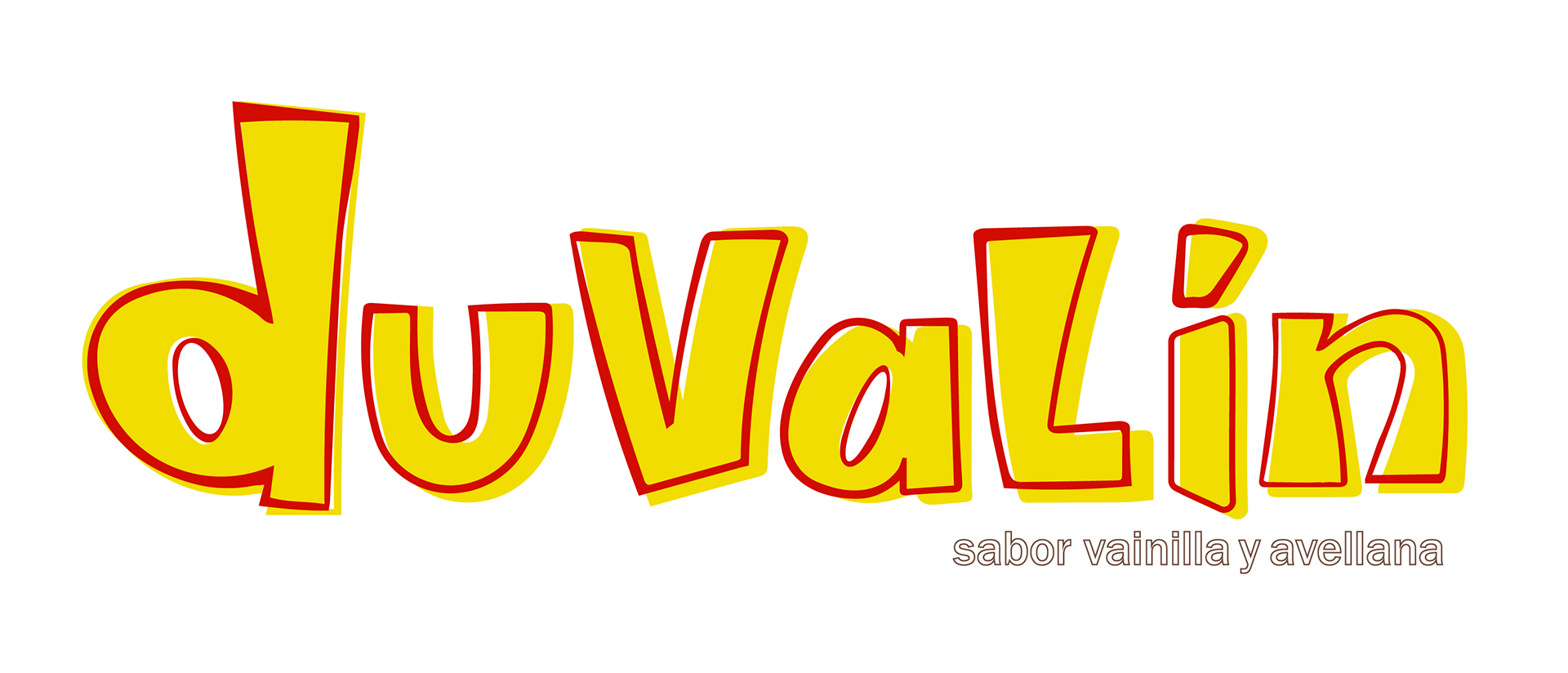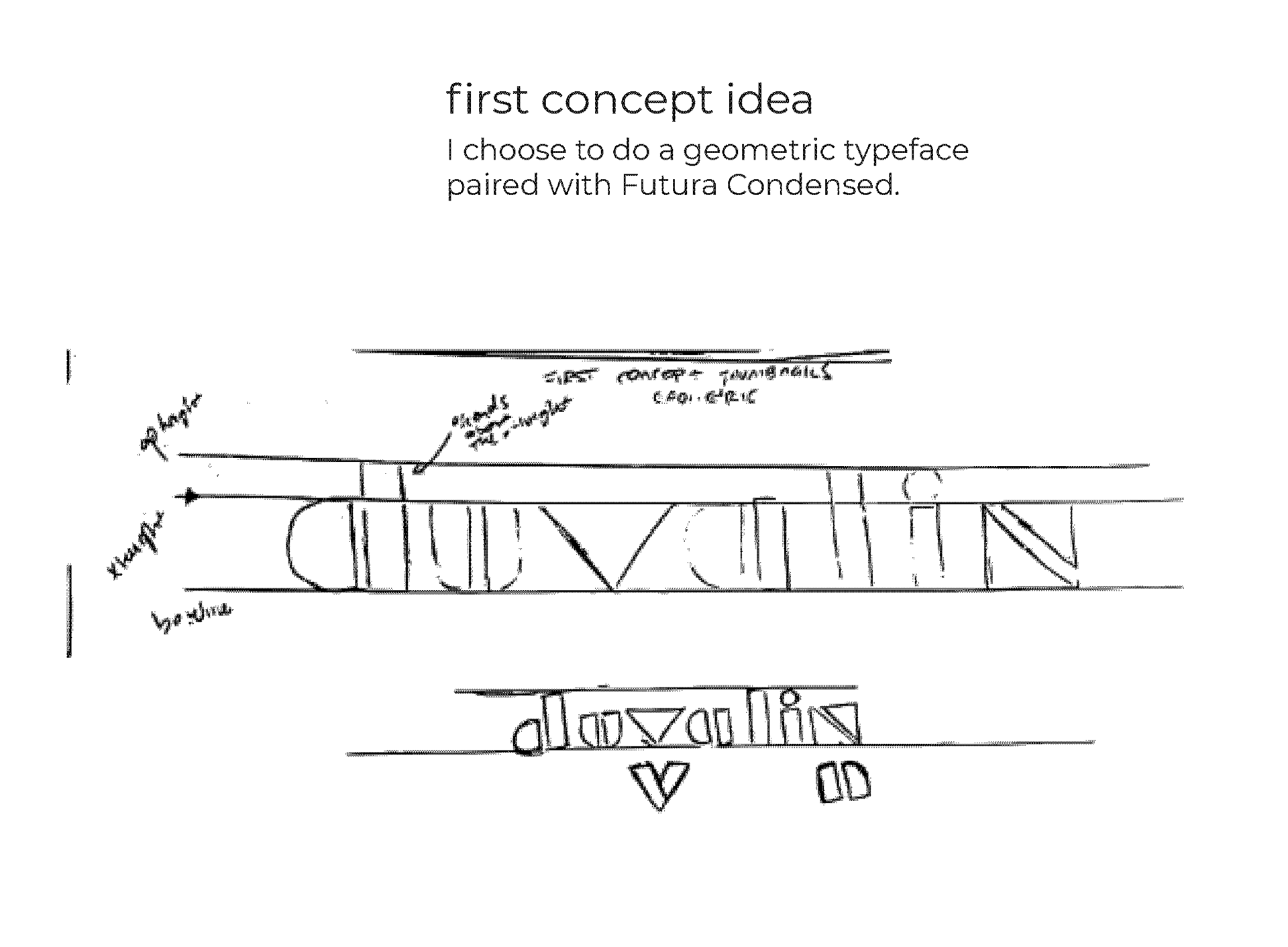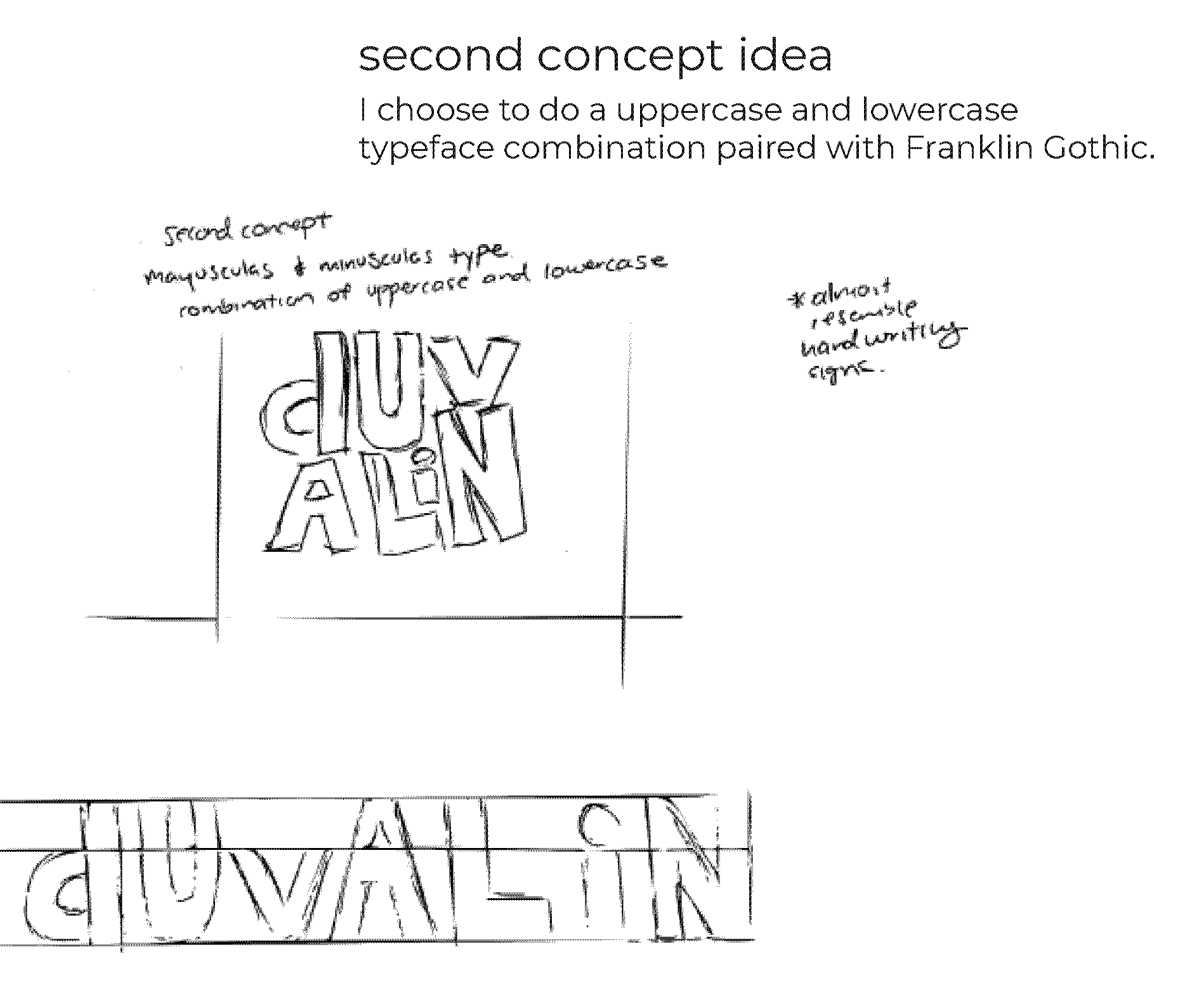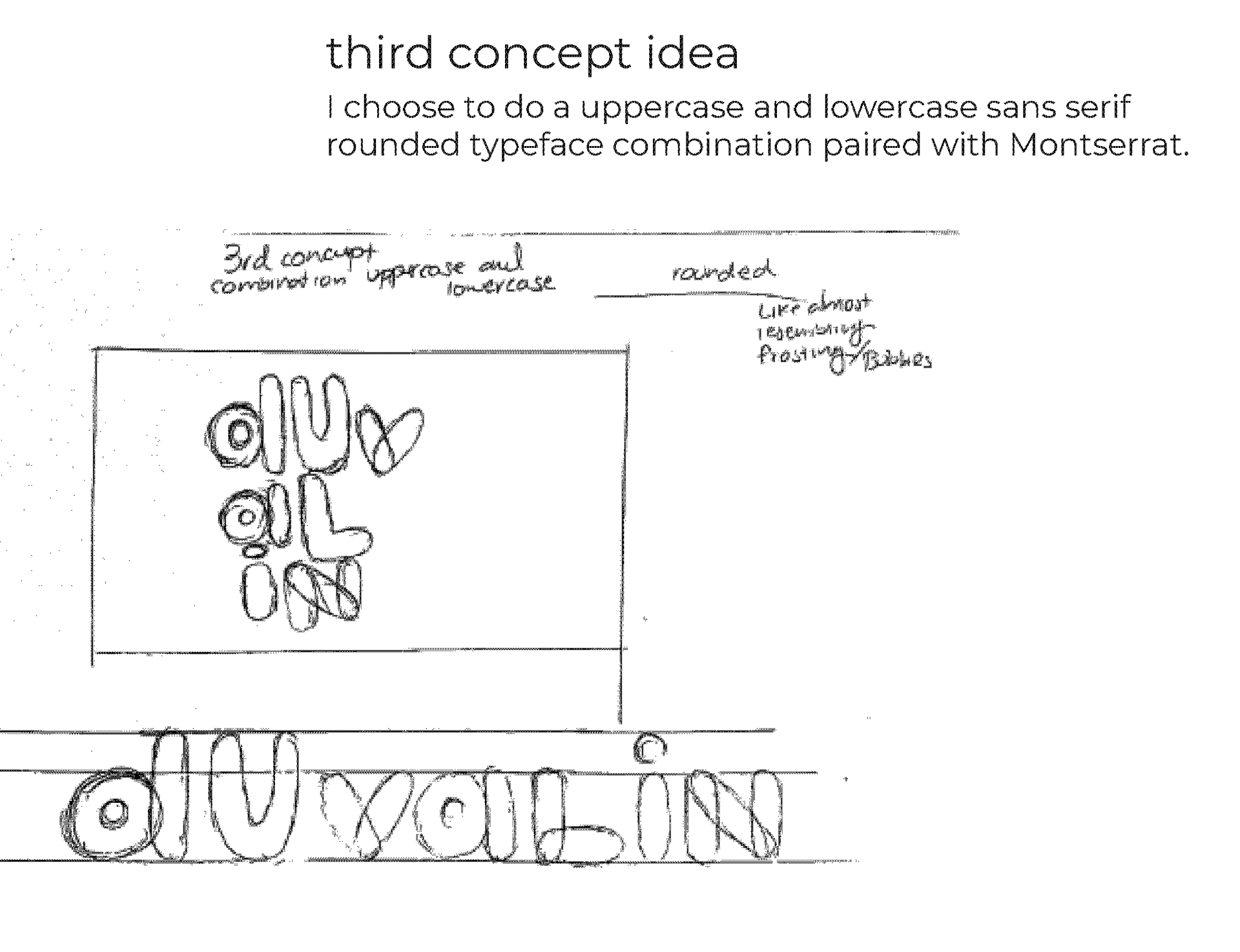 I decided to create with an uppercase and lowercase sans serif typeface combination paired with Franklin Gothic Medium regular for the flavor.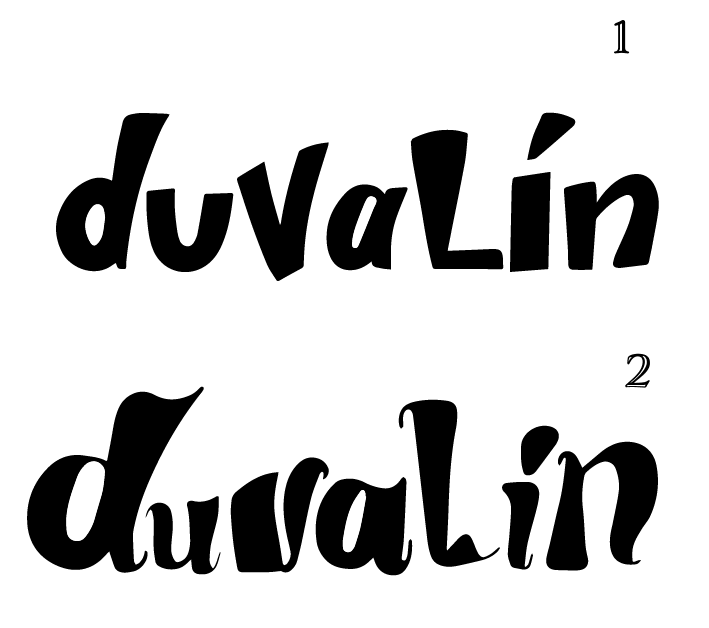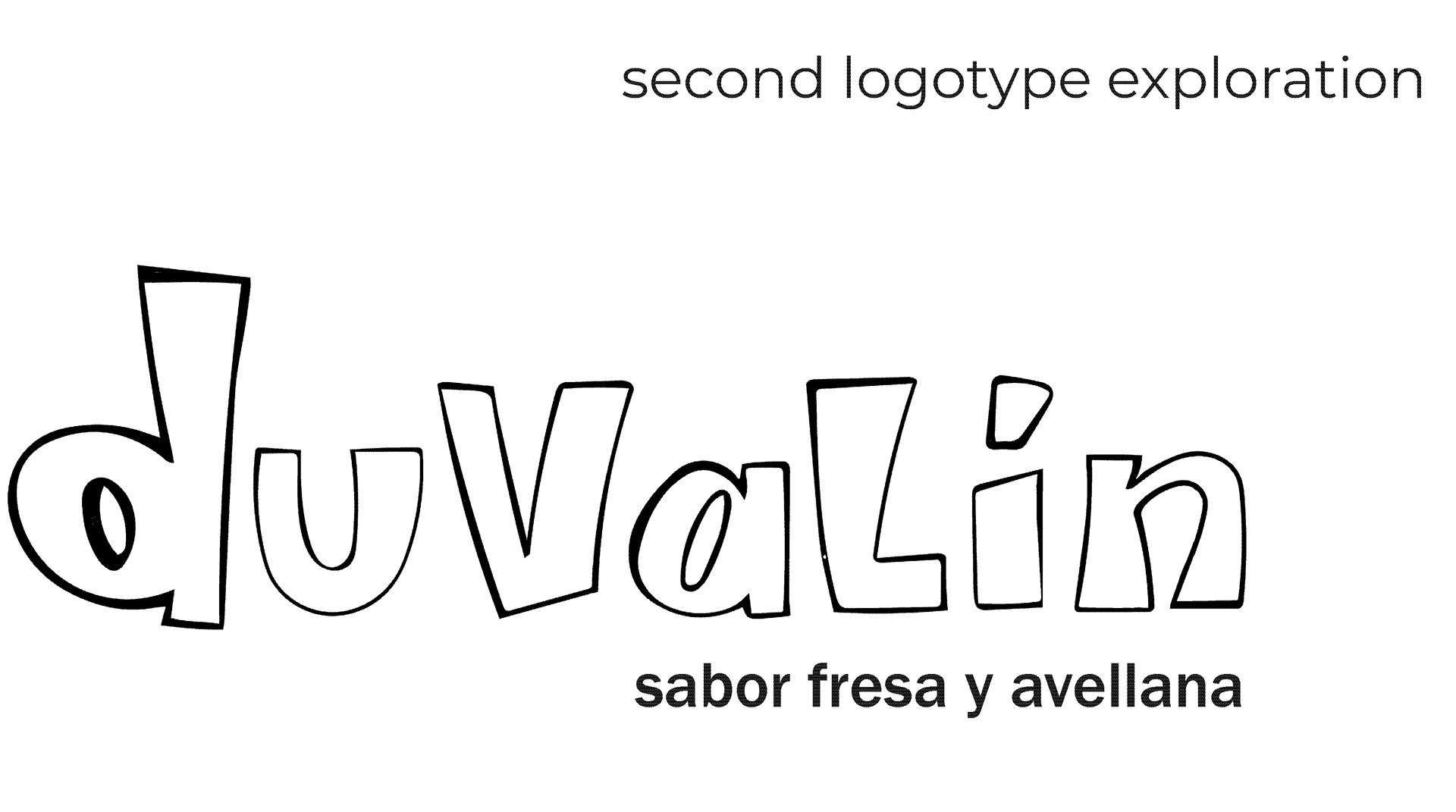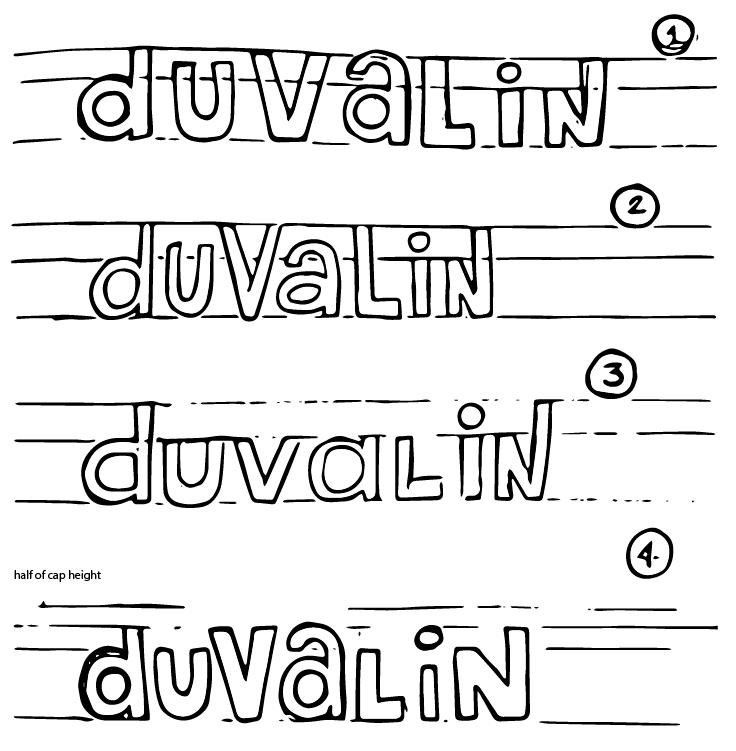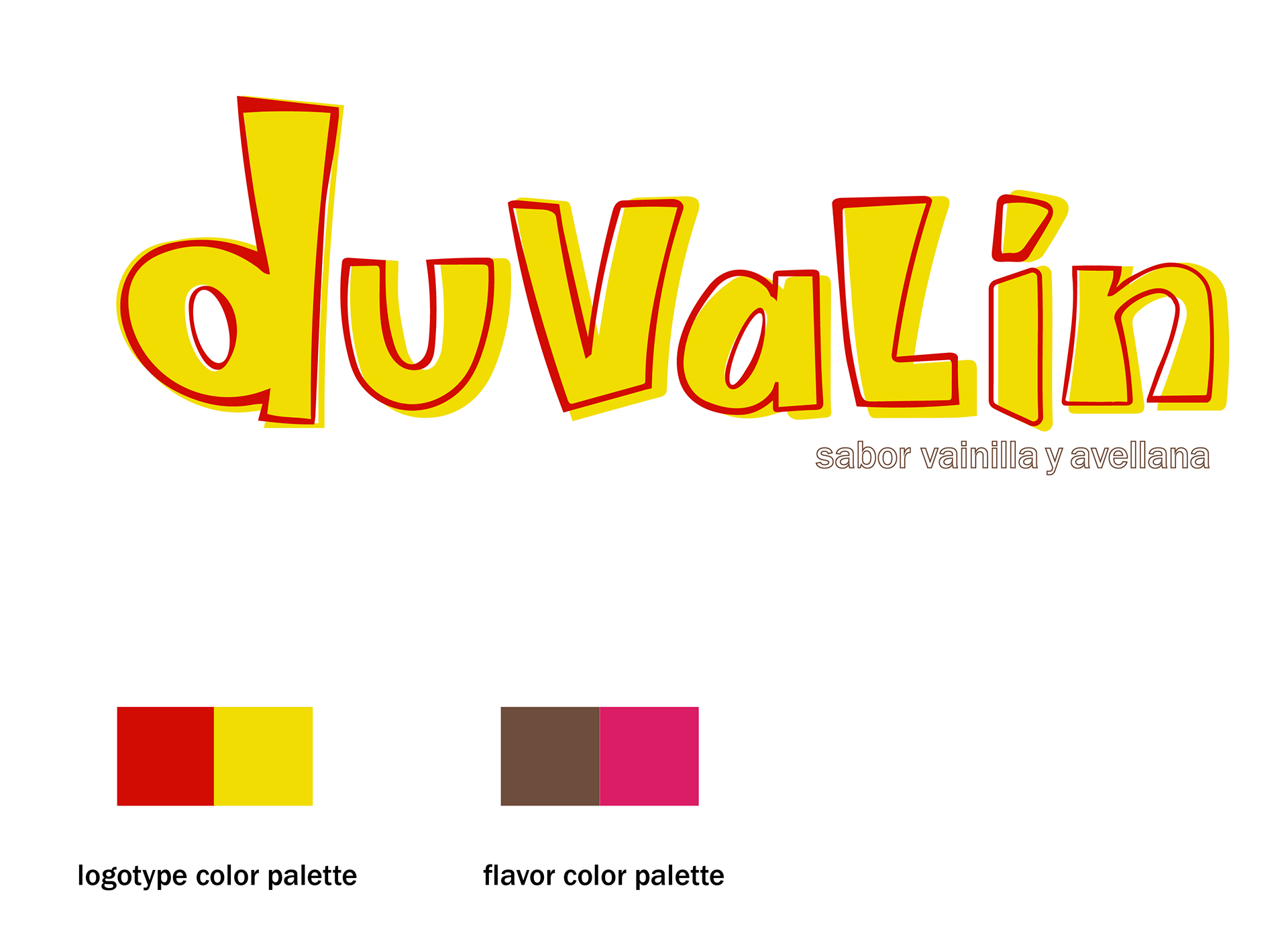 Typeface Design with Professor Röschmann. 
Duvalín, a Yummy Typeface!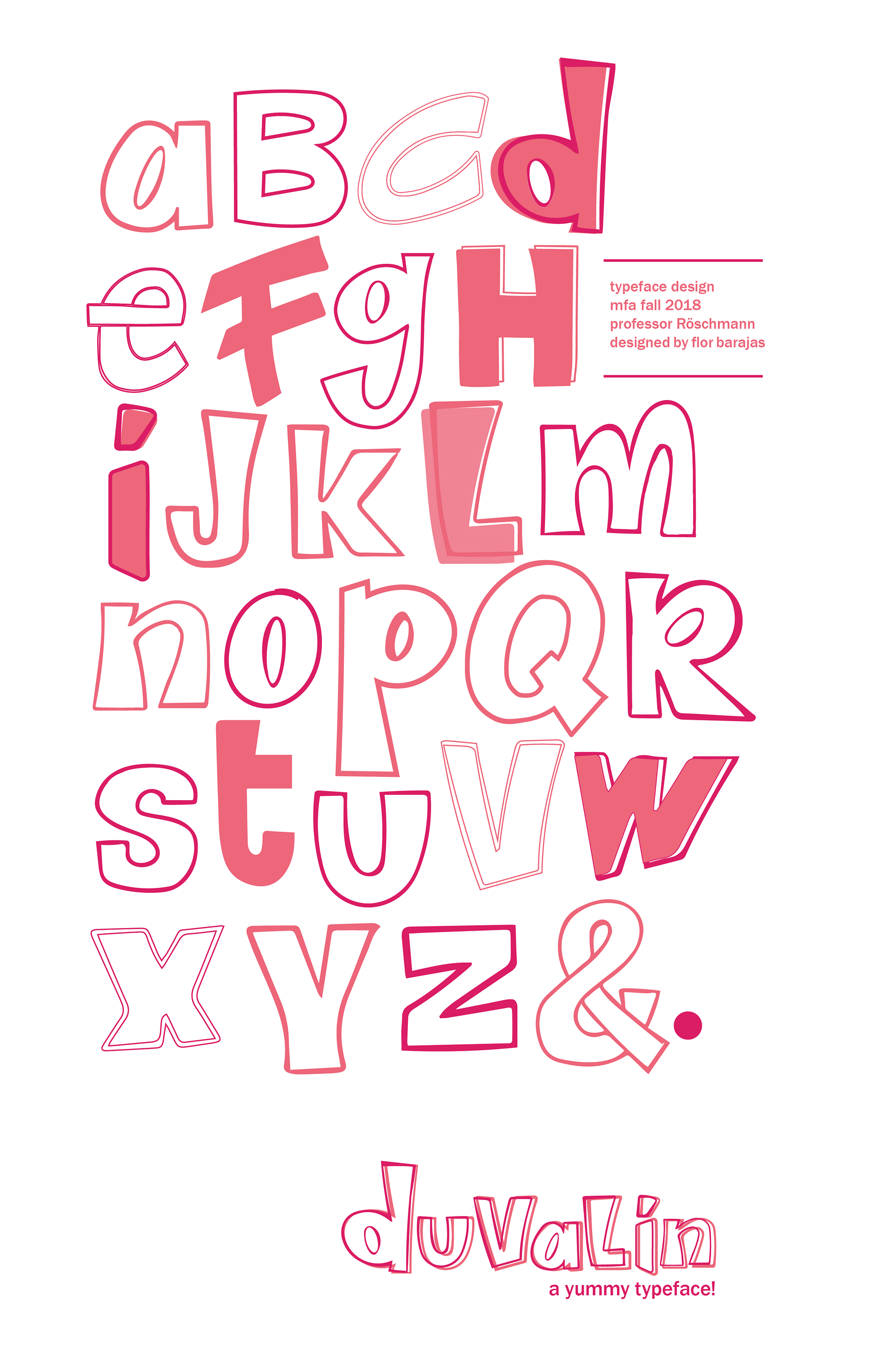 Typeface Design Exploration Thumbnails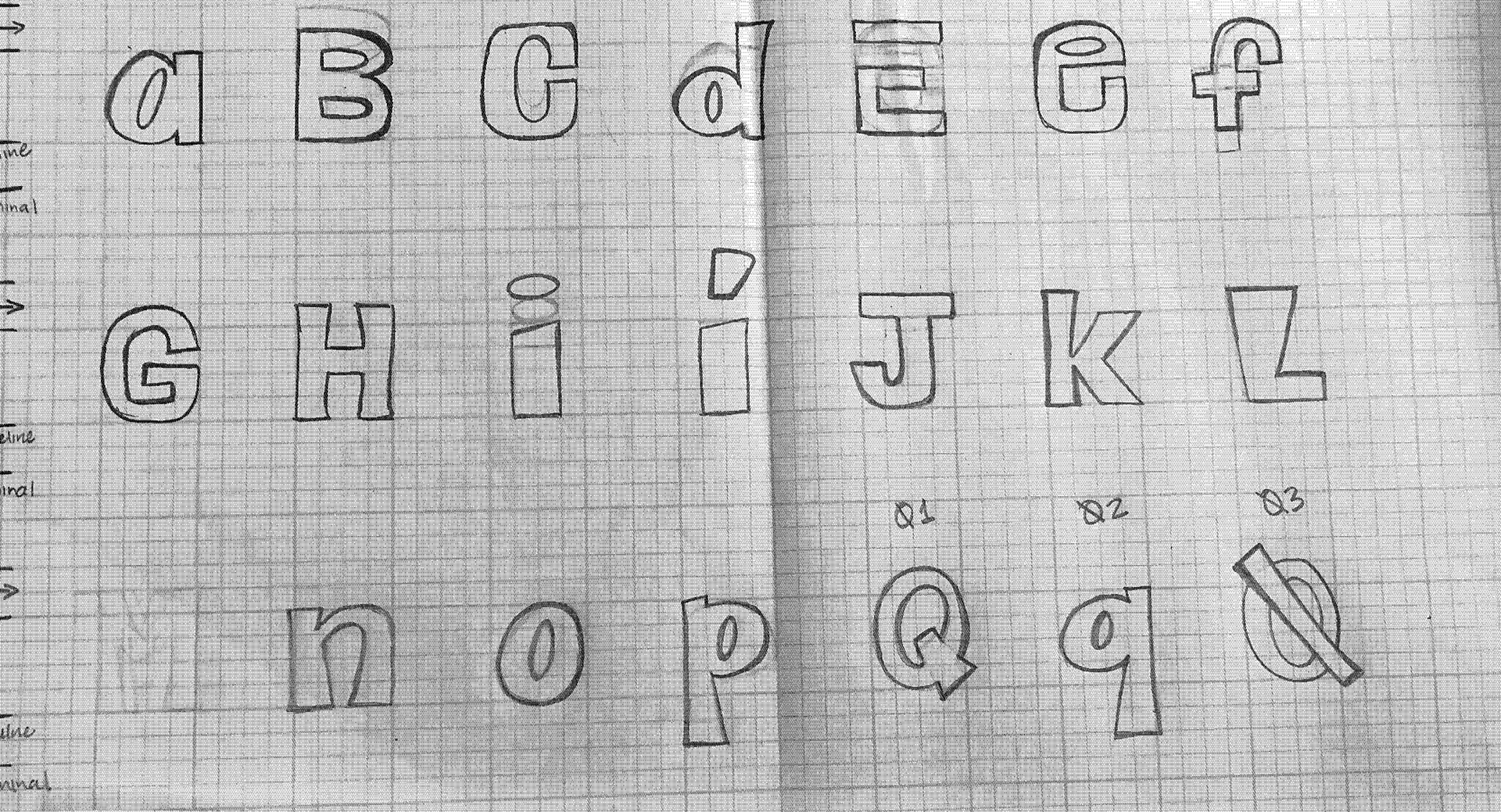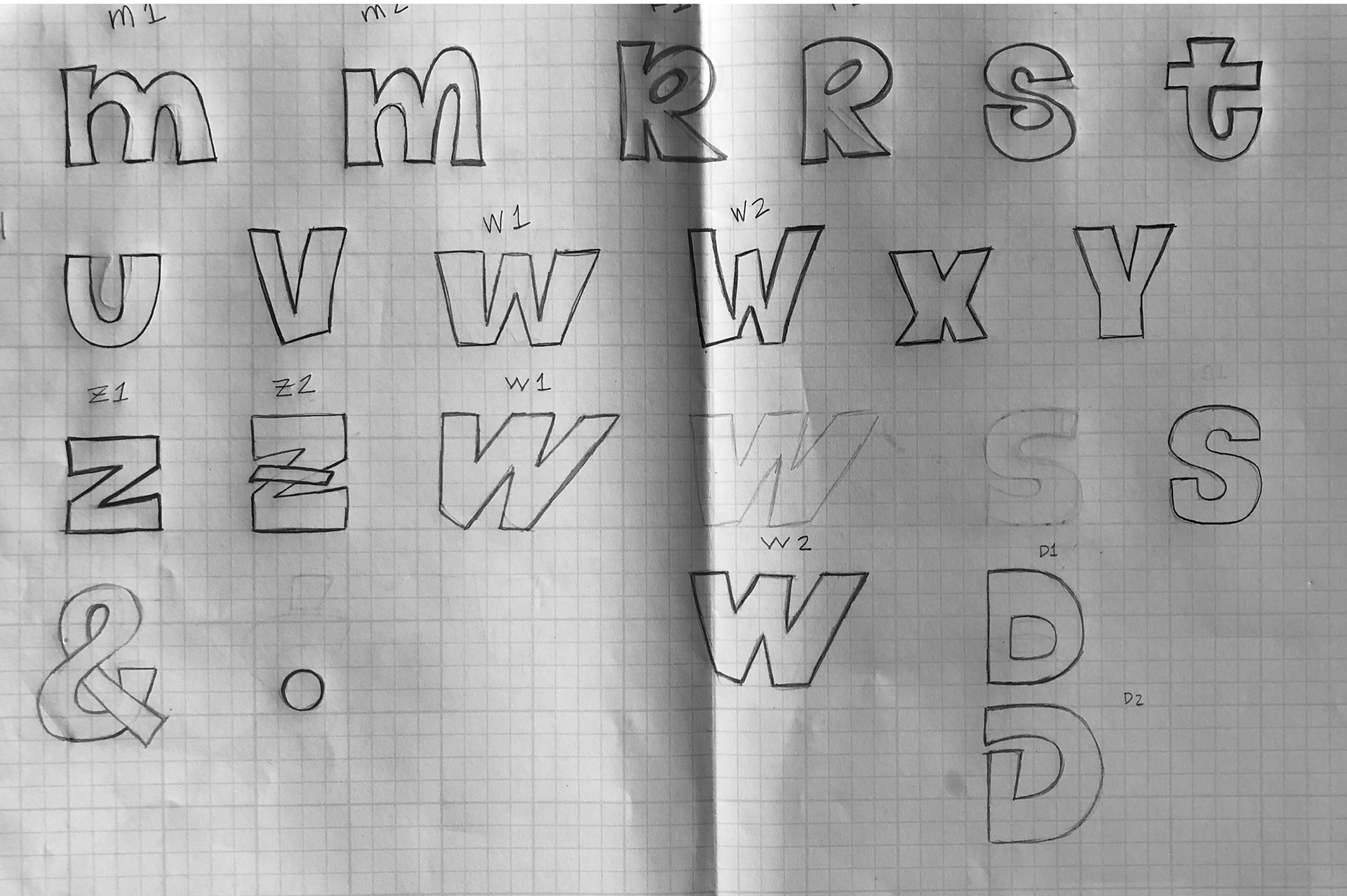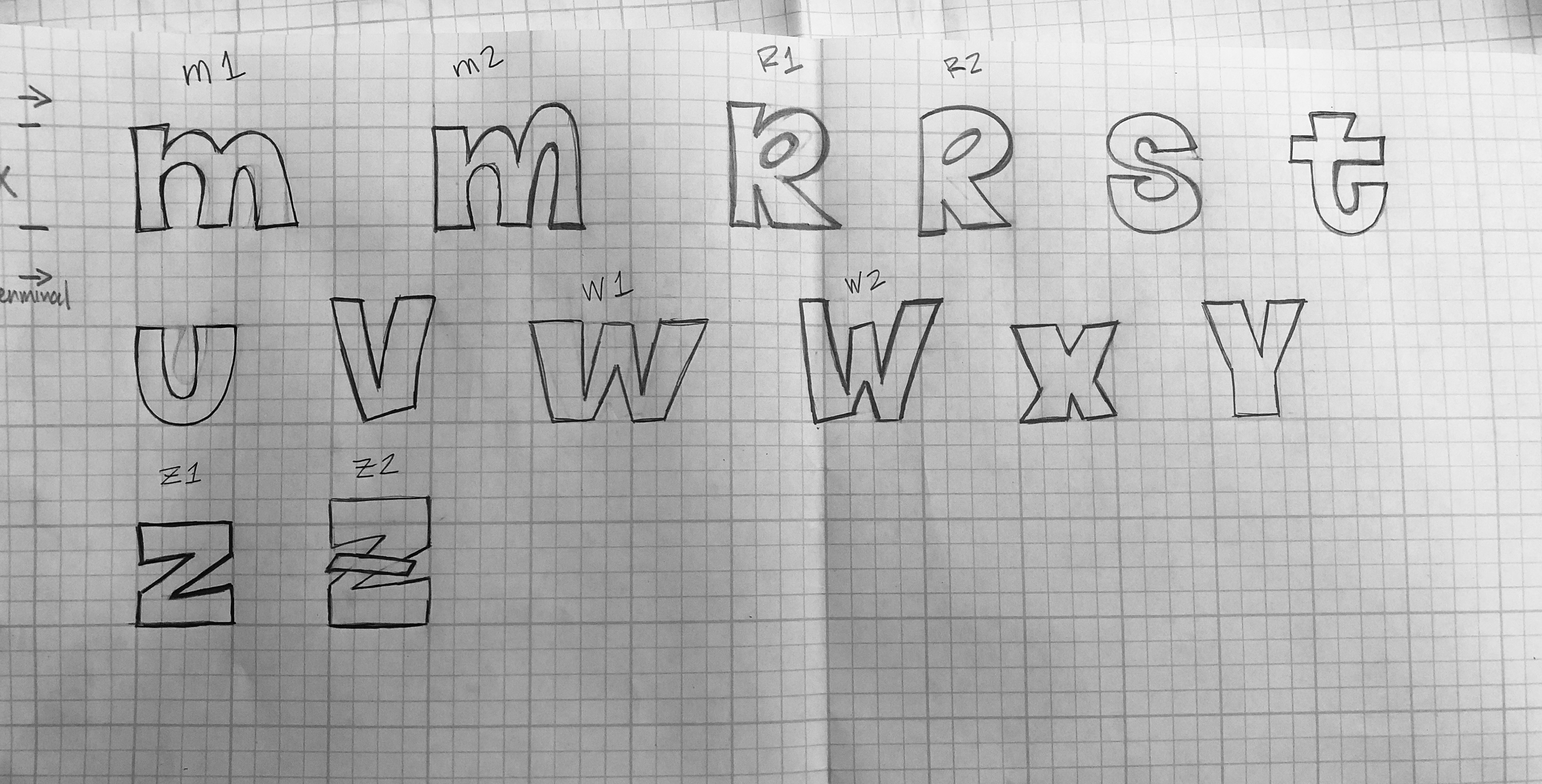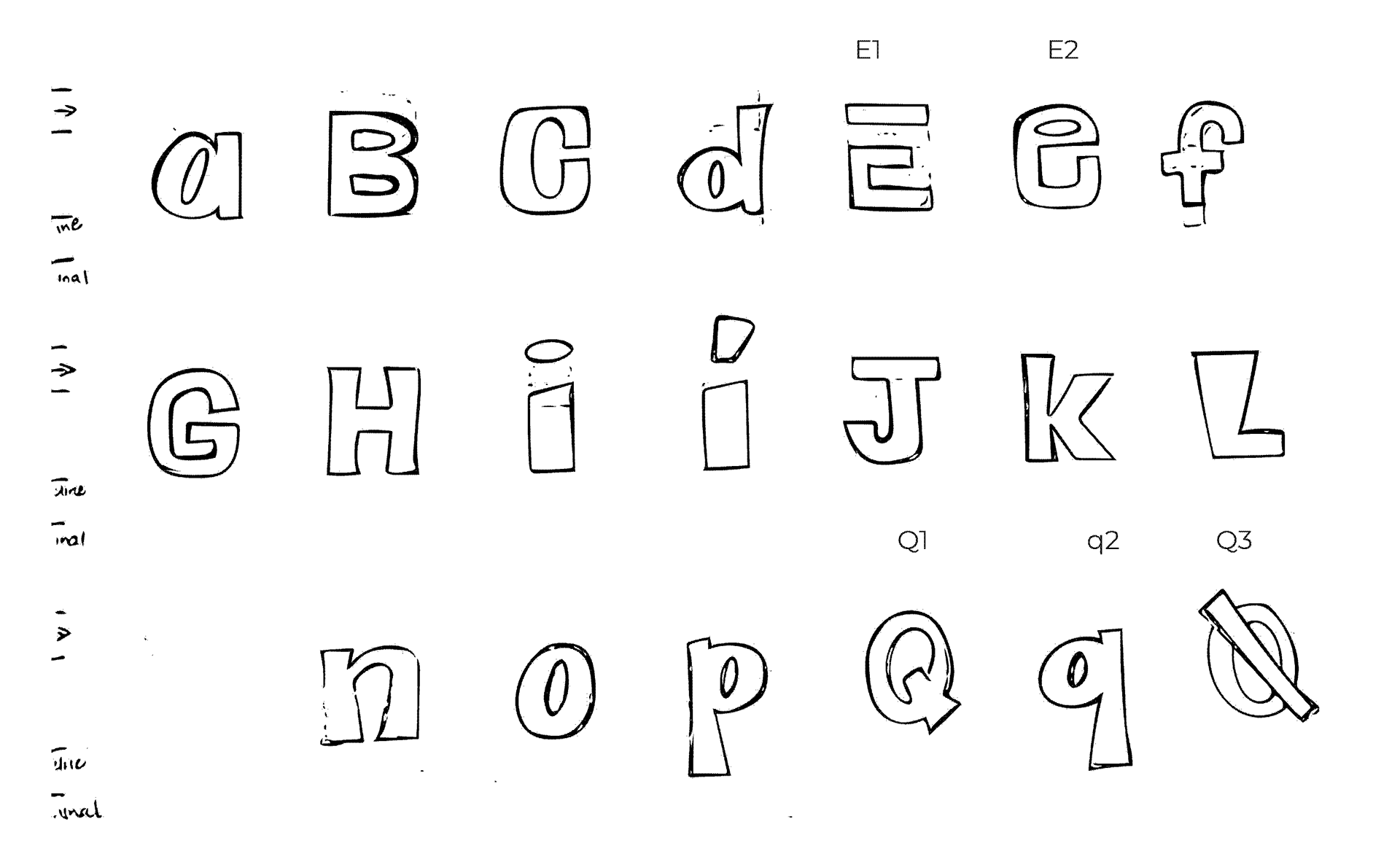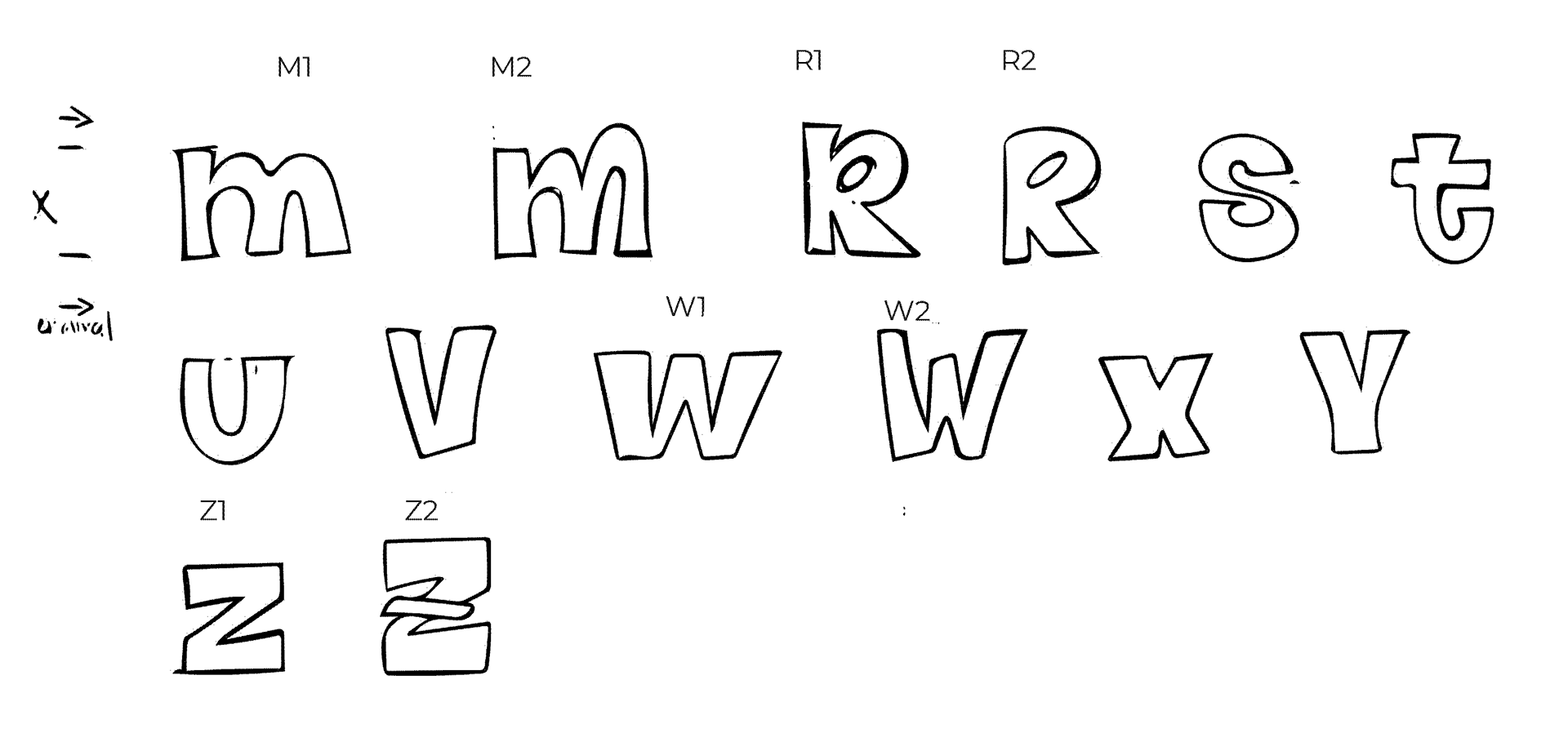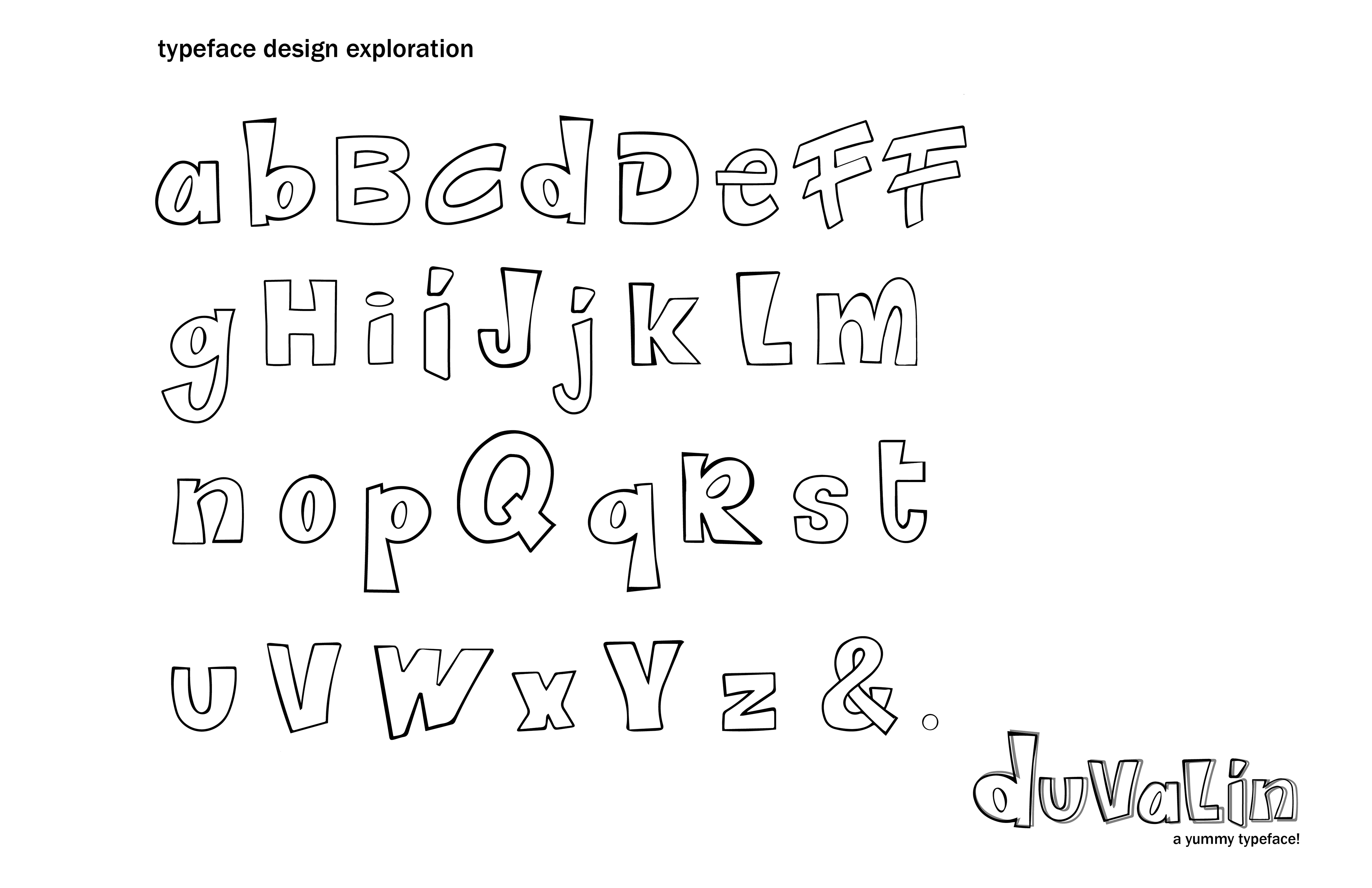 The problem with the original packaging is that when you open it, all the candy goes everywhere. The card box is way flimsy, and the square packaging doesn't work as well. My first idea was to do a hexagonal packaging box, but I discovered that the hexagonal packaging was not that practical. My second idea, which is a slim rectangular box, would be better for the product and keep the candy in place when opened. It also ties with my original inspiration, to keep it simple.
Current logotype and Packaging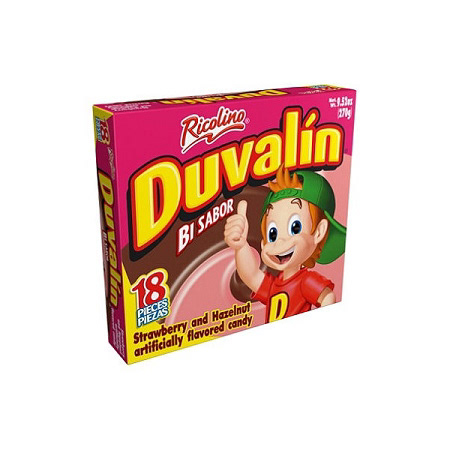 The rebranded packaging became a standing rectangular box that can hold the Duvalín candy packets on top of each other. The stripes on the lid and one side of the box change in respect to the flavor.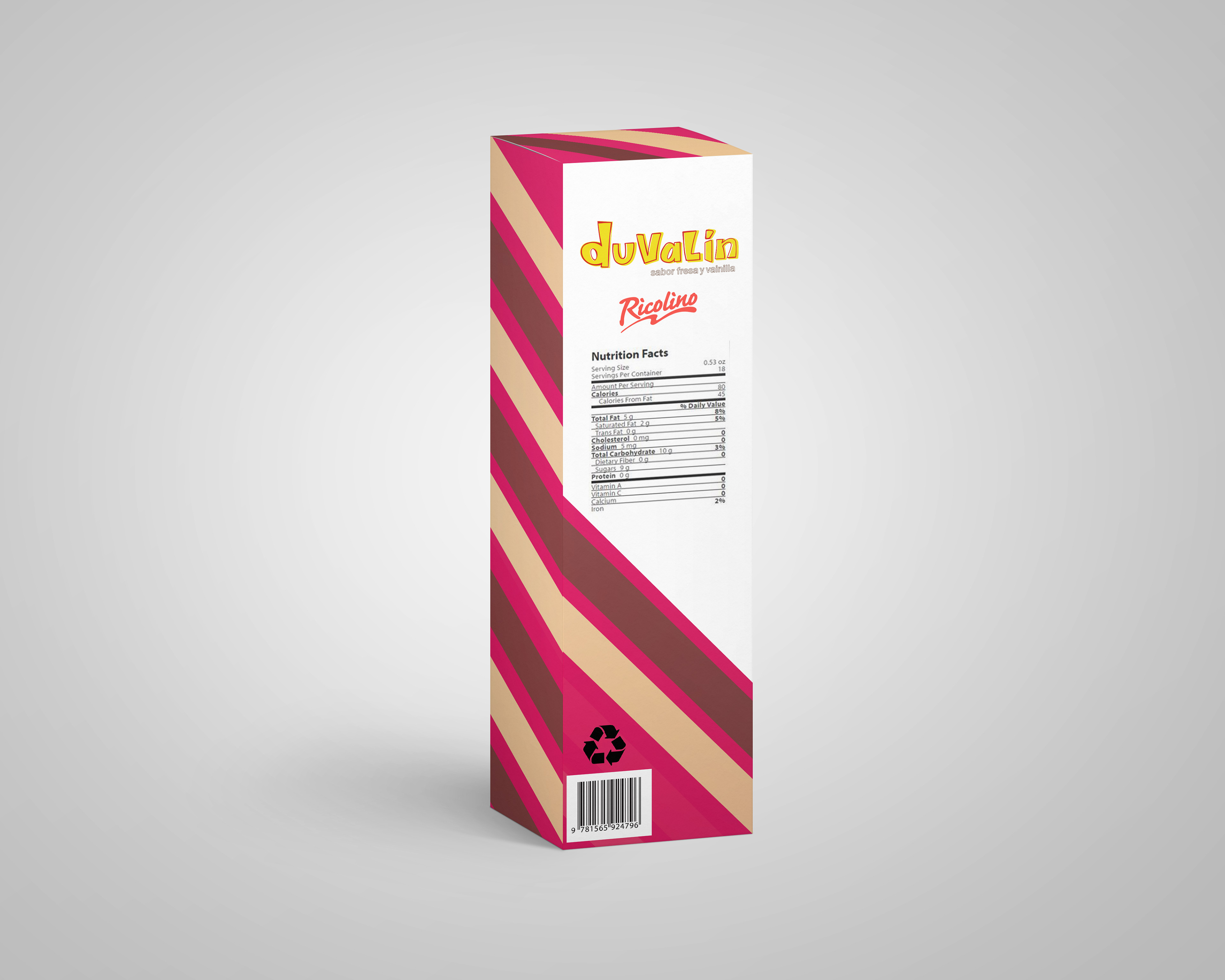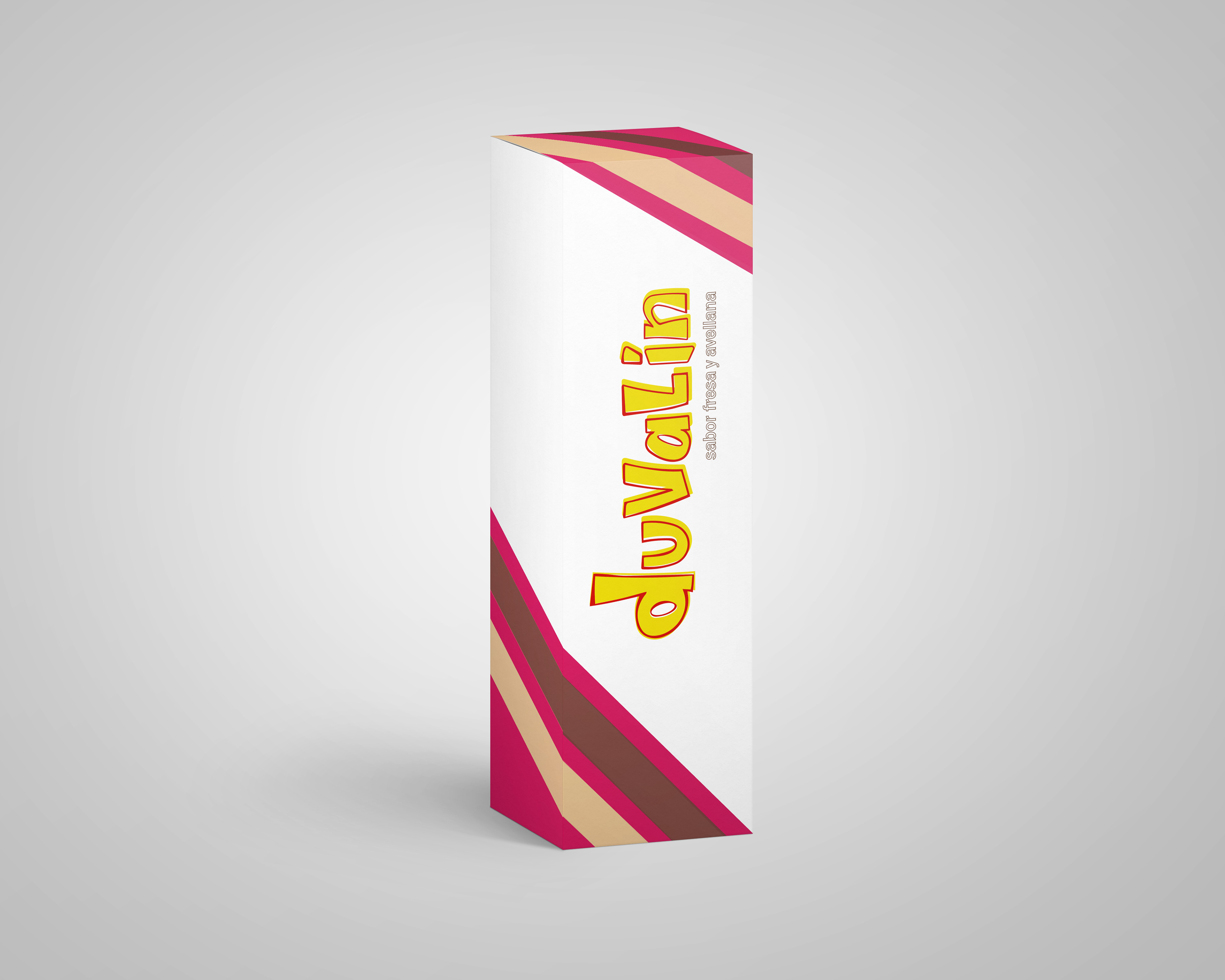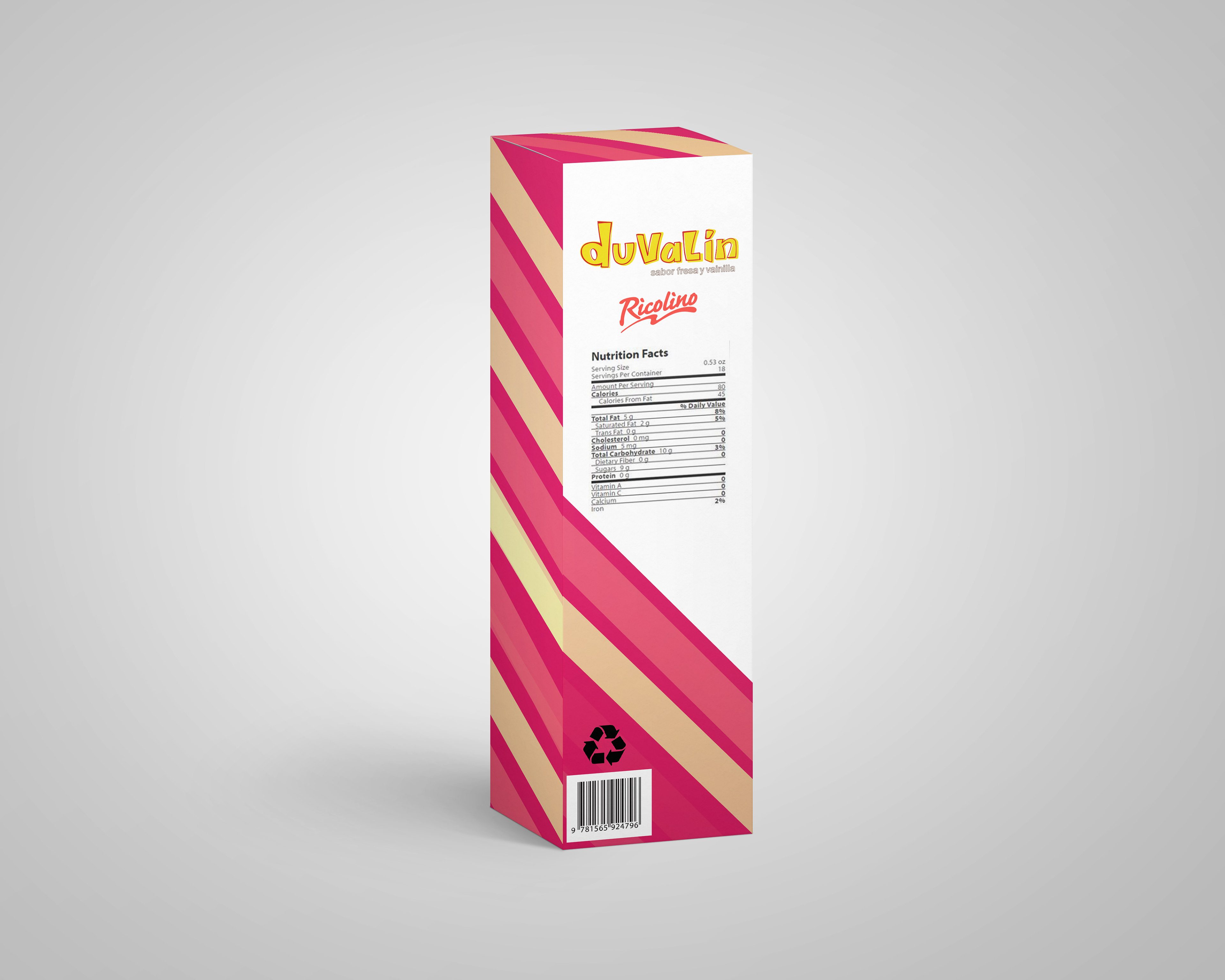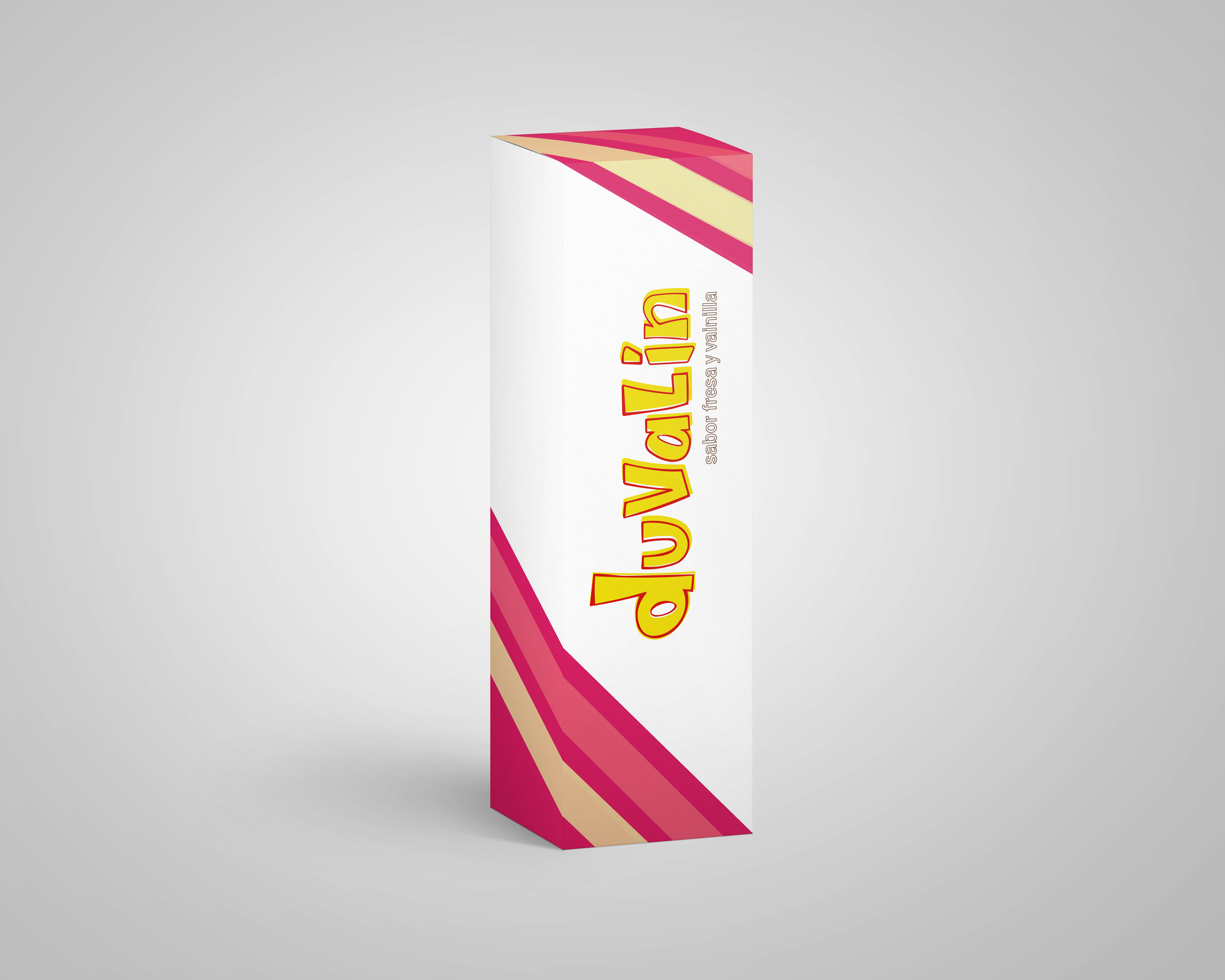 First Packaging Exploration