This project's goal is to design a value-driven EGD system and rebrand a restaurant to develop a conceptual strategy based on the following: familiarization with company/client, becoming an "insider" through research and discovery of facts, statistics, and competitors, developing rough sketches, and writing a rationale as part of the ideation process.
I chose Il Pomo d'Oro restaurant in Barcelona, Spain because it is one of my favorite restaurants in Barcelona. It has a special place in my heart since my brother previously worked there as a chef for almost eight years, during which I spent two of my summers enjoying their delicious pasta alla carbonara.  New owners, Rodrigo Sanchez Riquelme and his wife, who are some of my dearest friends, recently acquired Il Pomo d'Oro, and it continues to be a family-based restaurant. They need a value-driven rebrand as well as a revised EGD system to attract new customers and keep up to date.
The logotype inspiration is from Italian vernacular typography. 
Horizontal manipulation of the "o"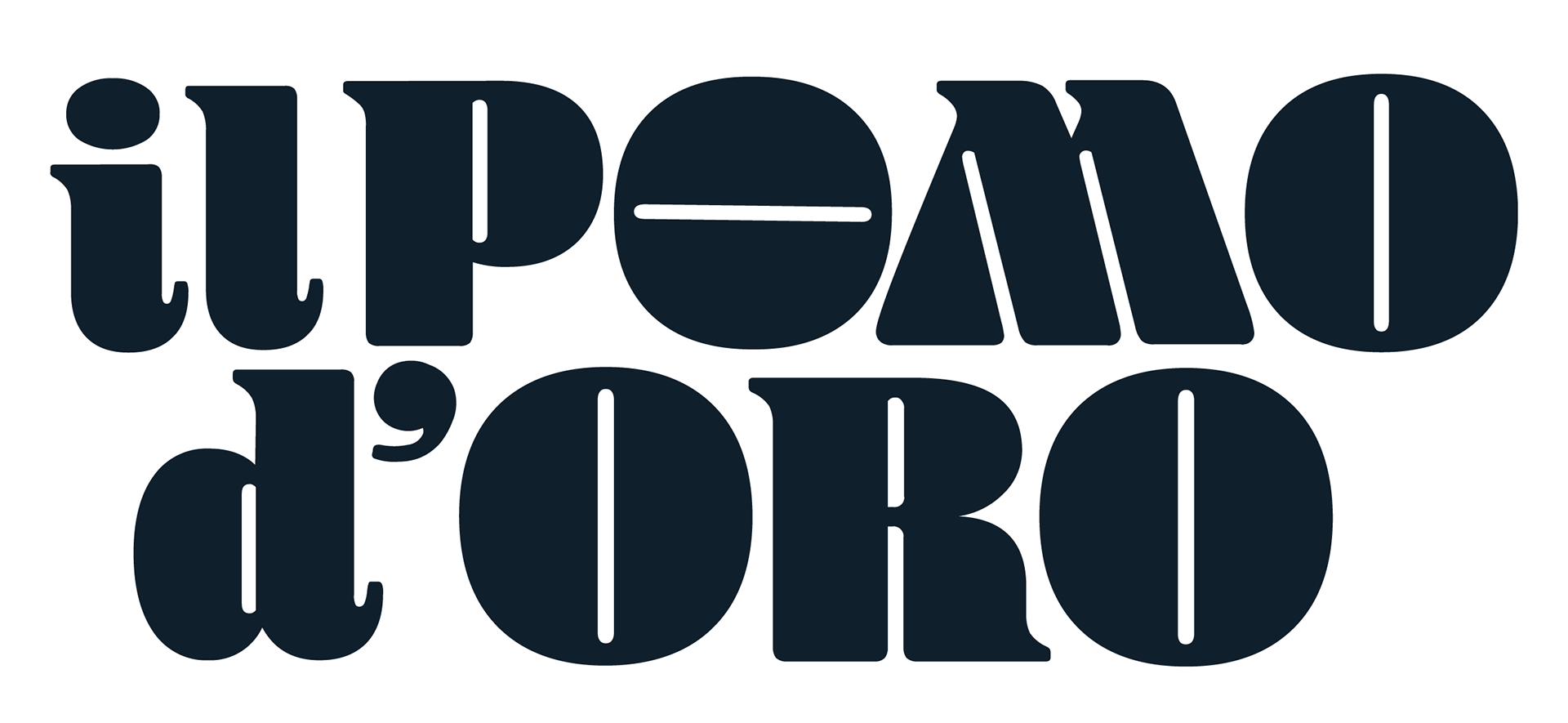 Benny Black Typeface converted to outlines and stacked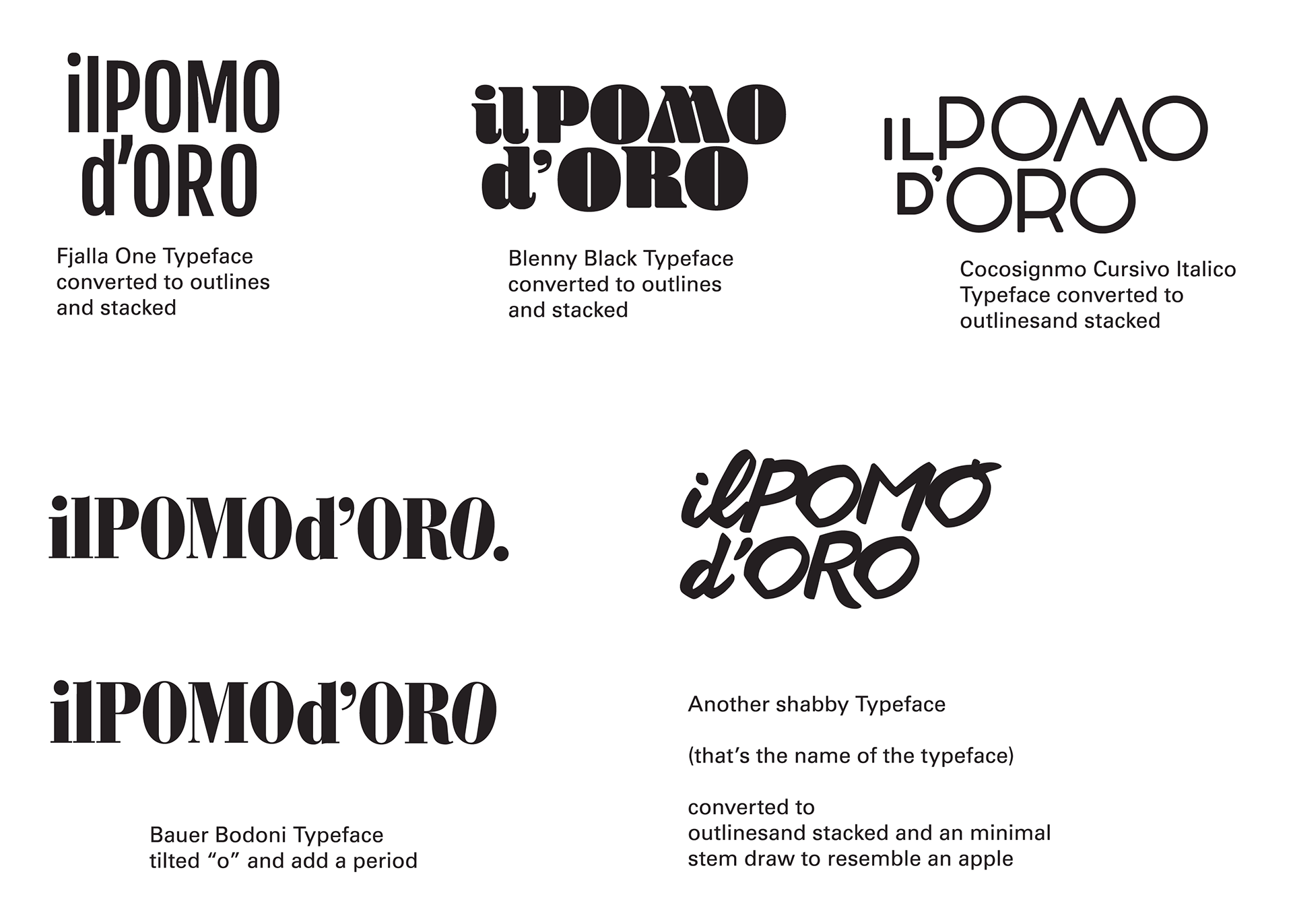 Color Palette Exploration
The color palette is from a late-Roman (ca. 430) mosaic ceiling detail of the Mausoleum of Galla Placidia in Ravenna, Italy. It was listed with seven other structures in Ravenna as part of the World Heritage List in 1996. The UNESCO experts describe it as "the earliest and best preserved of all mosaic monuments, and at the same time one of the most artistically perfect."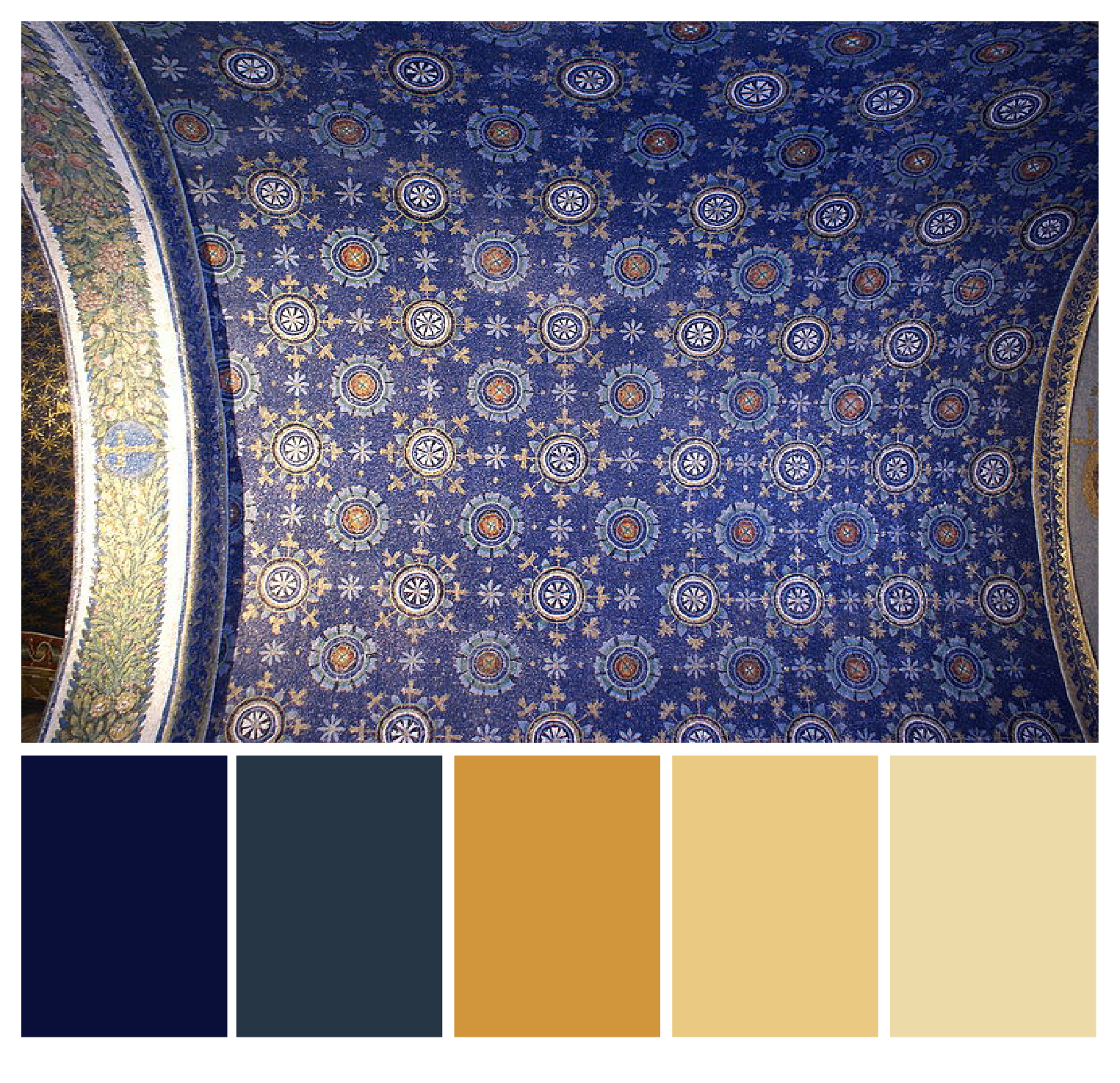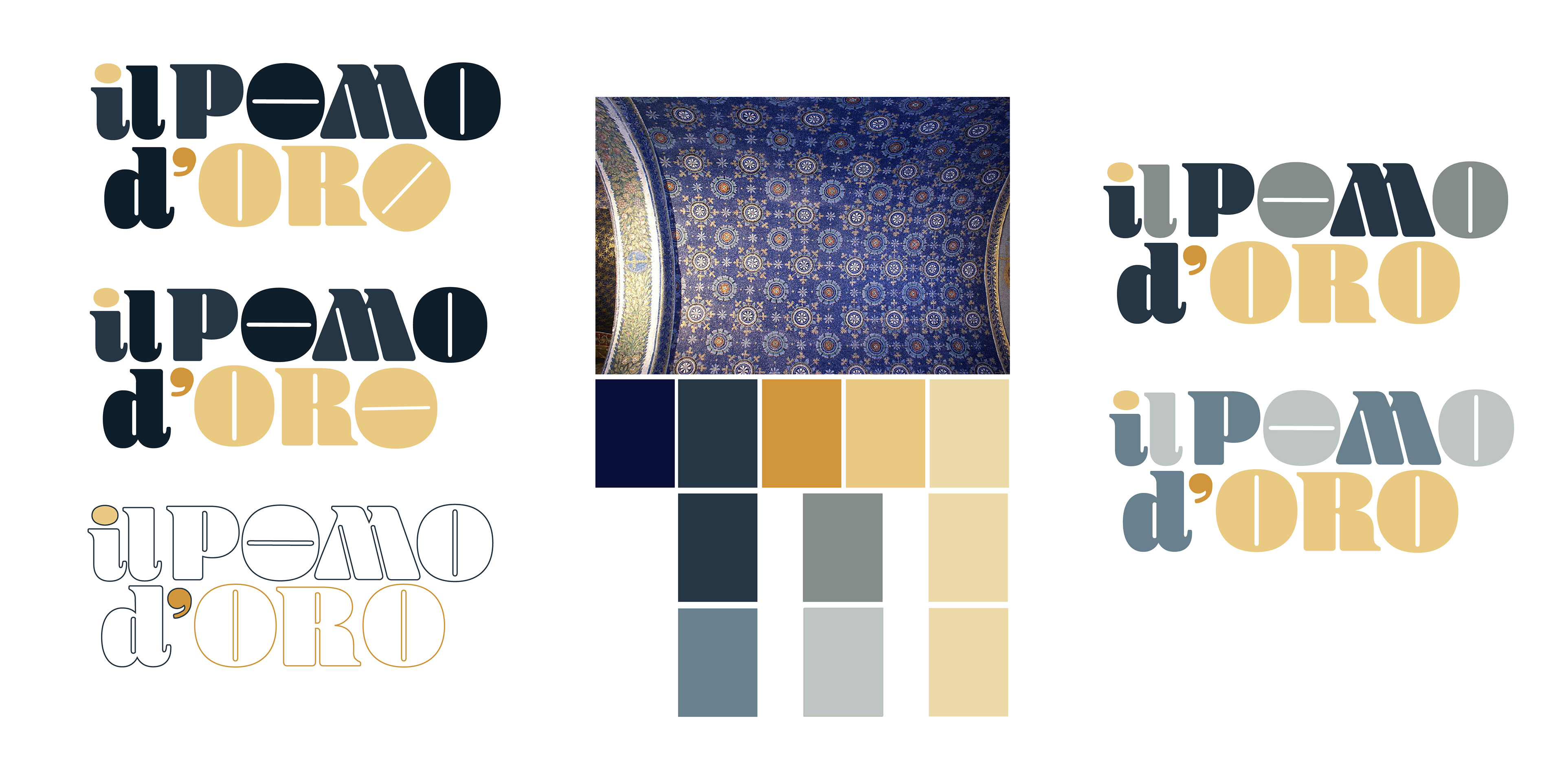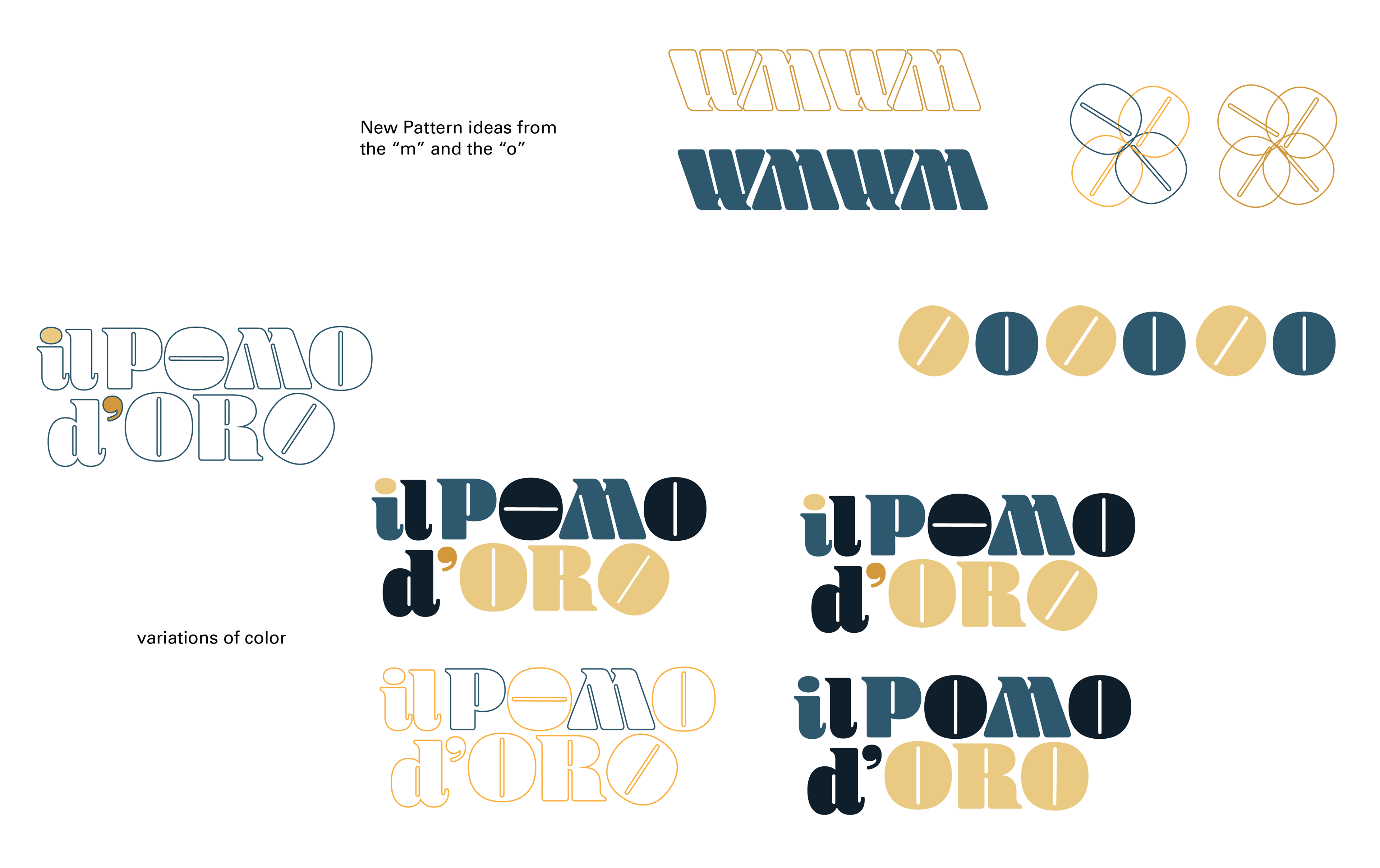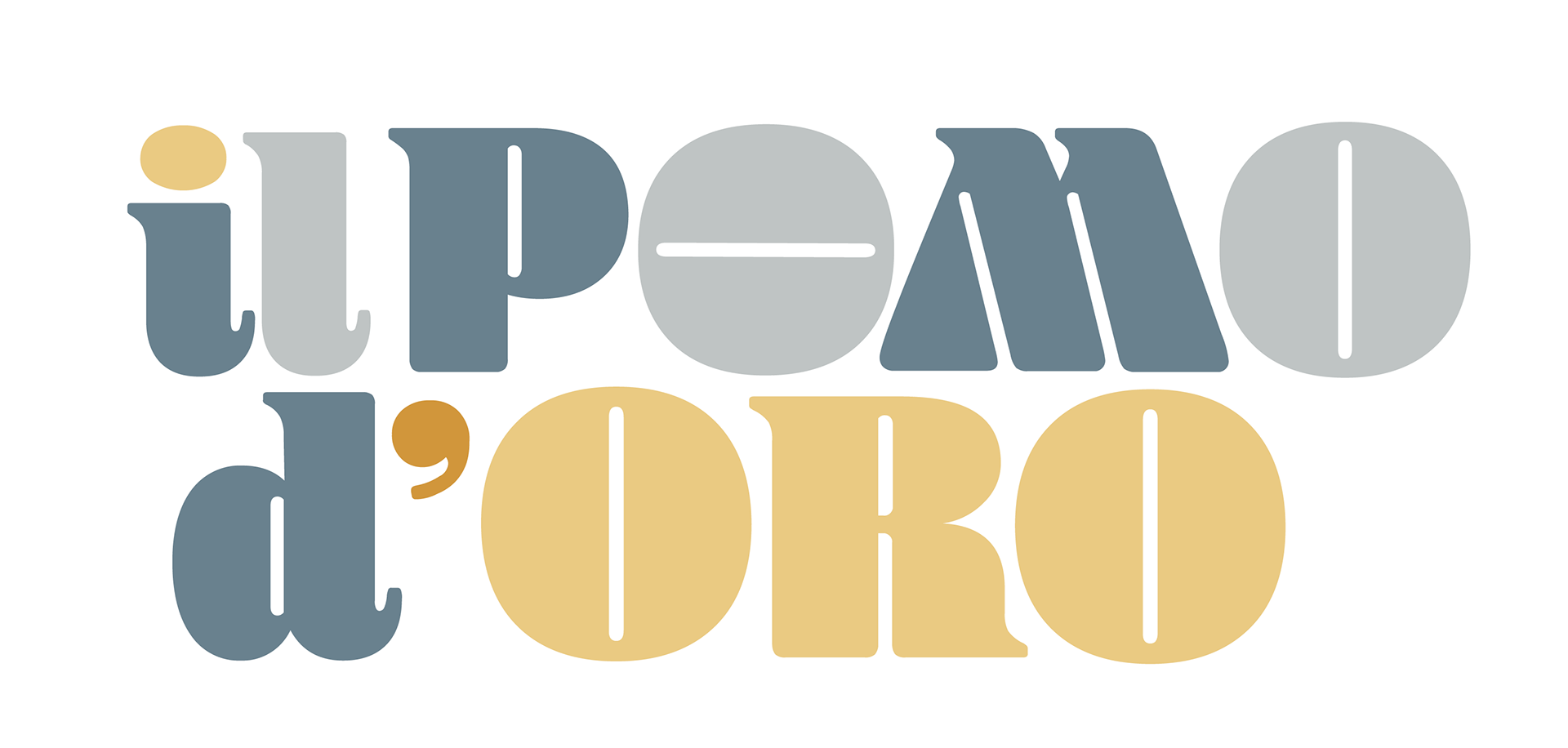 Interior Design Thumbnails Exploration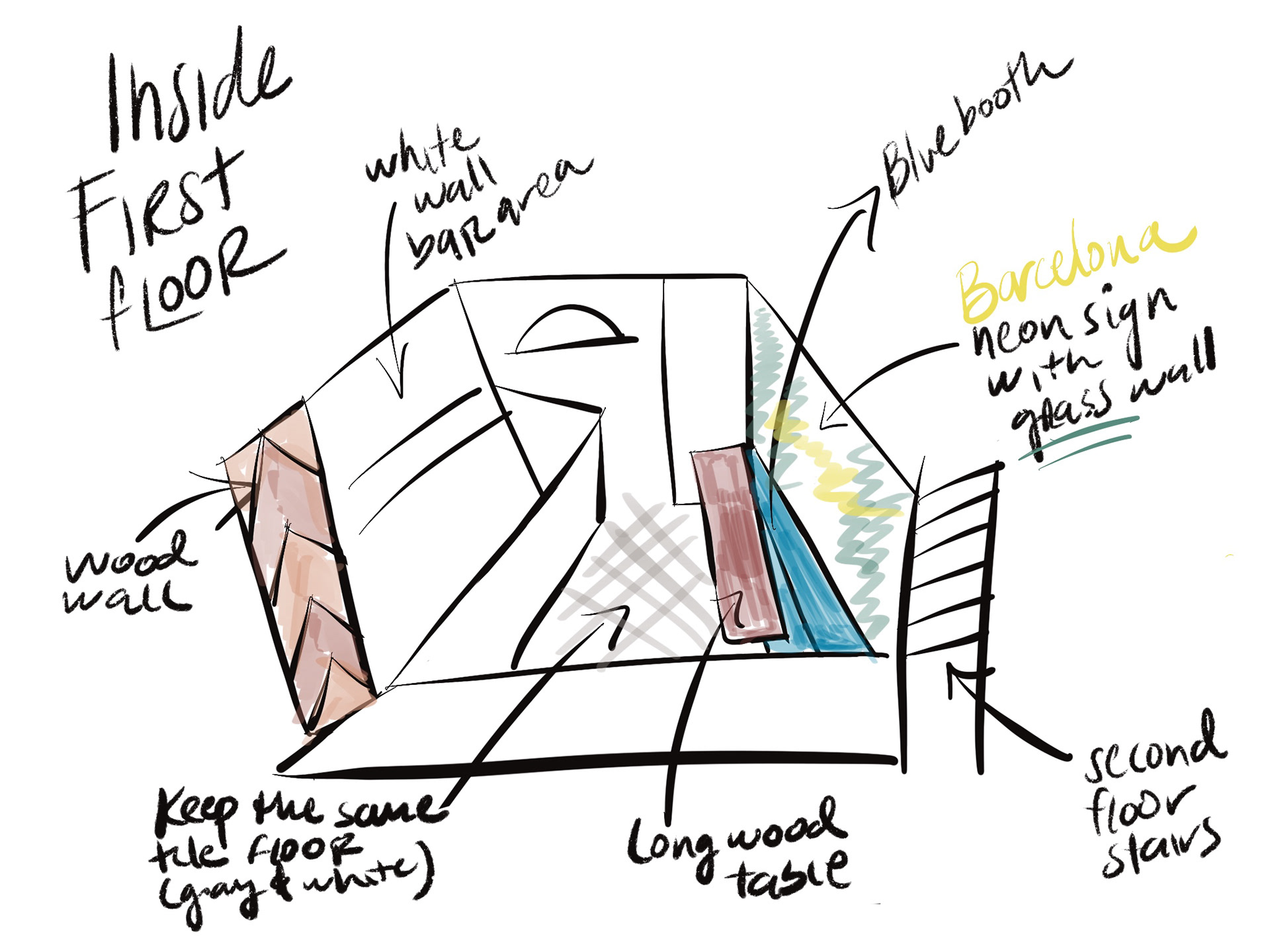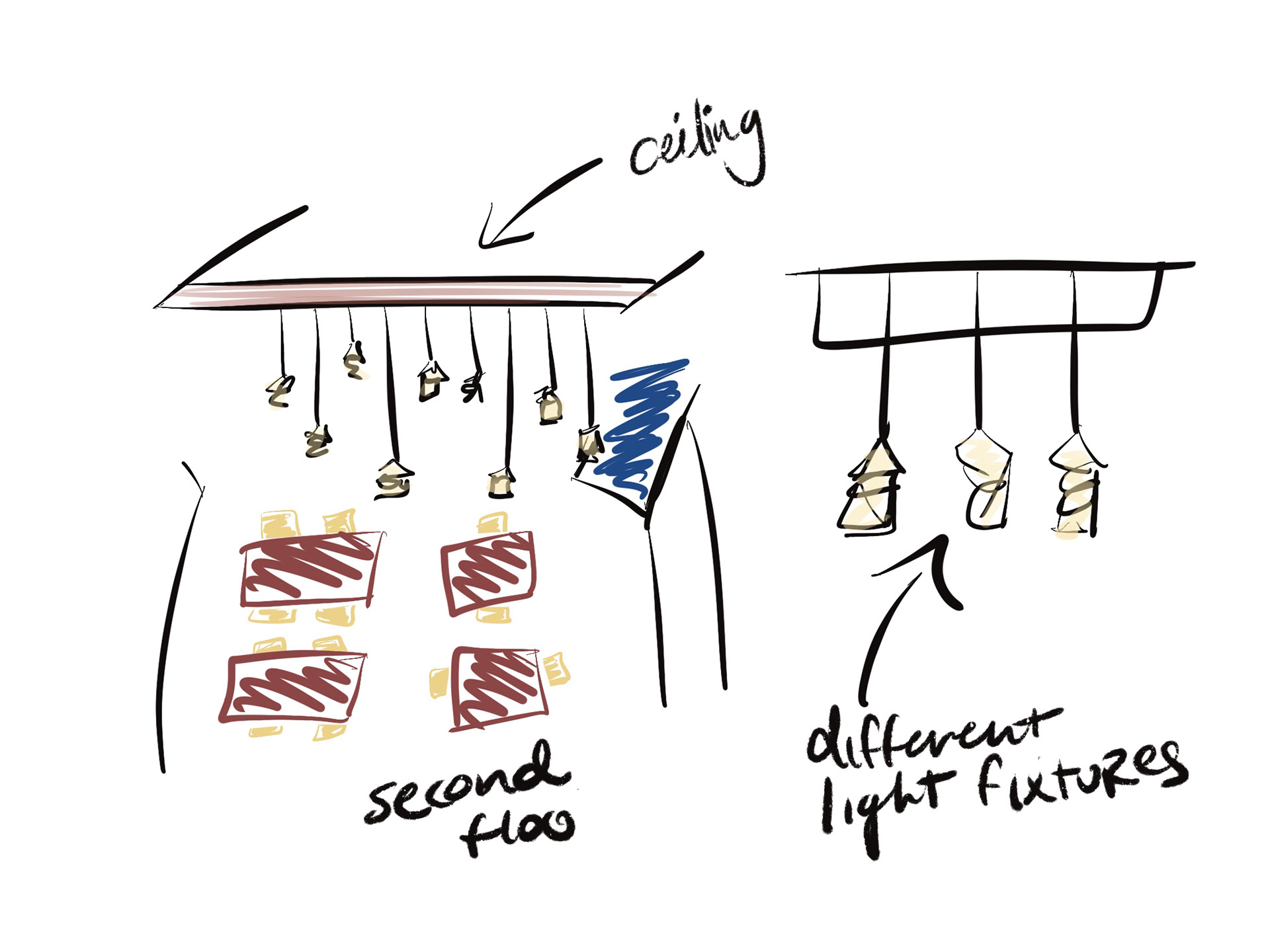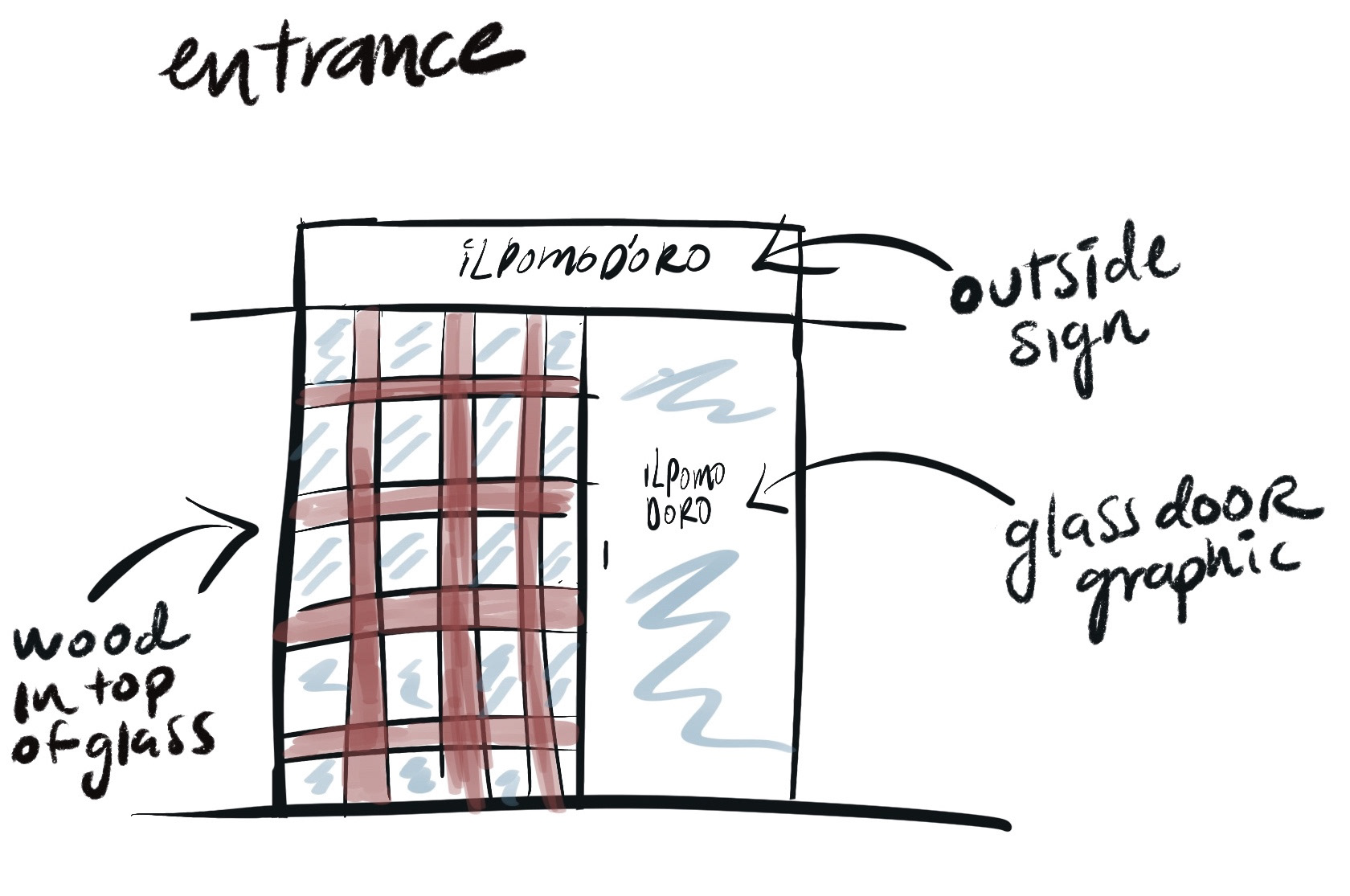 Il Pomo d'Oro Entrance Mockup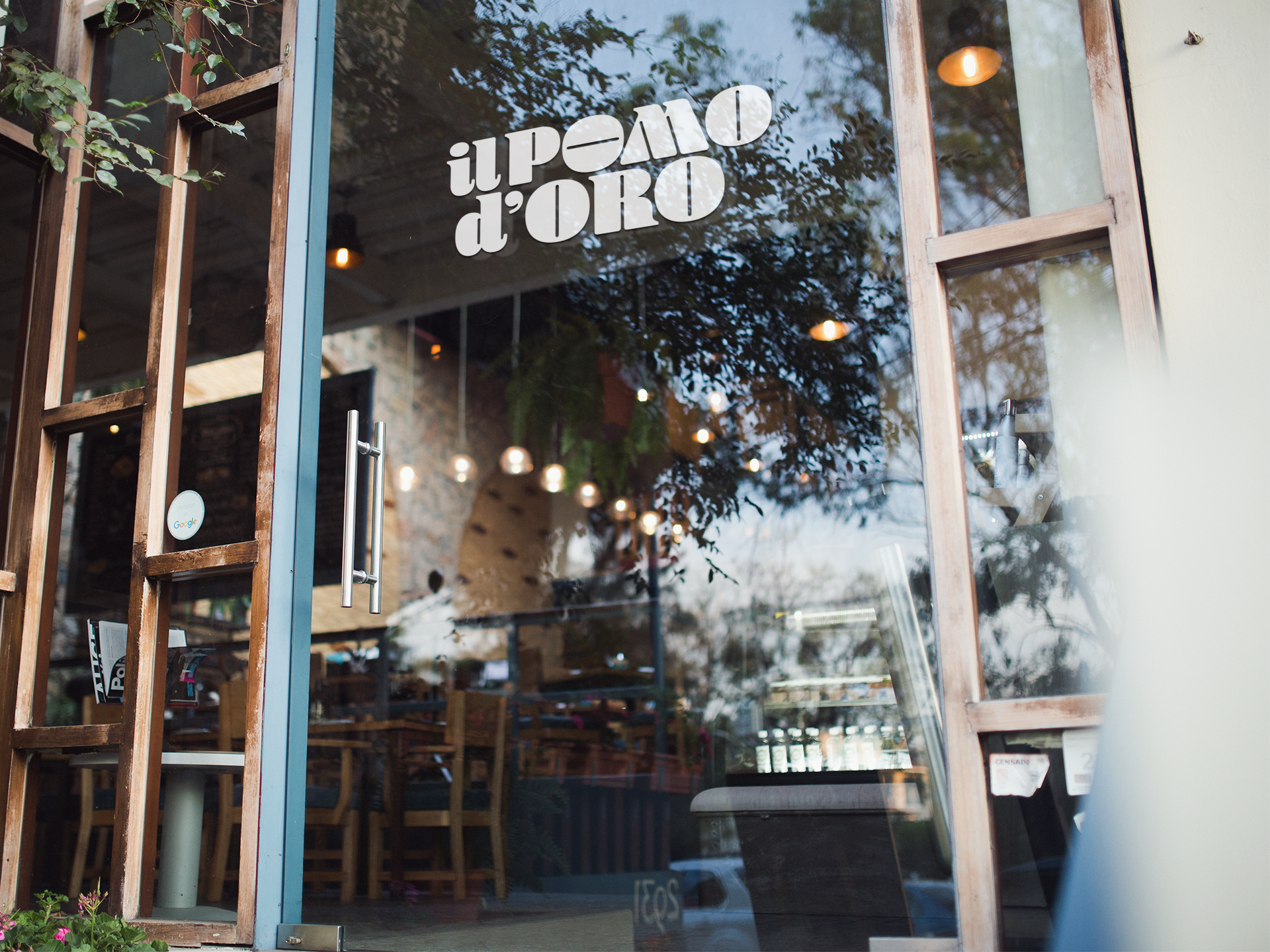 The restroom signage was taken from the pattern exploration.